Coping with a fertility diagnosis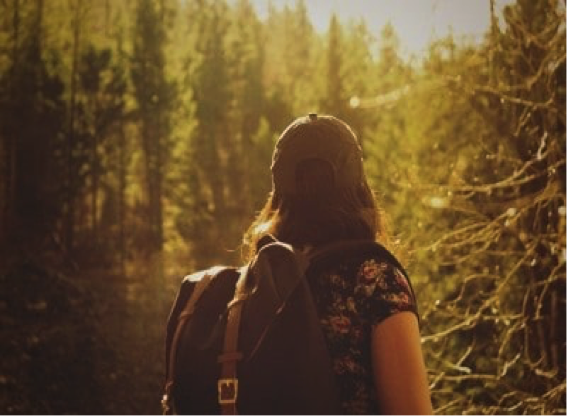 It was 4pm on my last day at work when I got the call about my gestational diabetes diagnosis. I couldn't believe it – "I eat really healthily", I blubbed at the midwife as she went on to explain how that had little to do with it and it's just hormones at play, messing with insulin production.
The shock, disappointment and frustration of that Friday a few weeks ago, made me reflect back 6 years when a doctor called me (again at work!) to tell me I had endometriosis and large cysts on each ovary. I'd never heard of it before and immediately went onto google to find some answers.
The first thing that came up was infertility, trouble conceiving, painful periods and a disease that gets progressively worse if left untreated. Far from ideal. I was single at the time and having children had never been firmly on my radar – even when I was little I didn't seem to aspire to be a mum and have a baby, preferring to pretend to be a fashion designer instead (!) but when you're told that that option might have just been taken away from you, your life priorities quickly get rearranged.
It was a big year. The year I turned 30, the year I'd had a big promotion and the year I discovered I might not be able to have kids.
I remember questioning all my life choices up to that point. Why hadn't I settled down sooner? Why did I live in a polluted city that might be damaging my health? Why has this happened to me? Nothing made sense but looking back now, it was a wake up call and a turning point in my life. It was also non life-threatening which I kept trying to focus on.
Perhaps unsurprisingly, a year later and months after my laparoscopy to remove the cysts and pelvic adhesions, I met my husband and we had quite a whirlwind romance, getting engaged a year after that. My diagnosis was always at the back of my mind and I told Lee really early on that having children might be difficult for us but he was really understanding and didn't even have kids on his radar at that point!
When faced with a diagnosis like that, it can turn your world upside down – perhaps, like me, it happens when you're not even trying for a baby or perhaps you get diagnosed after trying for some time but either way the feelings of disappointment, confusion and self-criticism and often common.
Here are a few tips to coping with a fertility diagnosis:
Don't panic!I know, I know, easier said than done but there aren't many things that will result in a categorical "no chance" from the doctors. Diagnoses such as Endometriosis, PCOS, Low sperm count generally come with lower statistics for natural or IVF success but are not impossible. Cling onto the hope and get as much info from your consultant as possible. Google is not often a friend!
Try and put it in perspective. Yes, it's upsetting but it's not life threatening and there are usually options and other routes or treatments that can be recommended to improve your chances of conceiving ie. laparoscopy or hormone treatment, changes to diet. You can get through this!
Quit blaming yourself. You have zero control in the vast majority of diagnoses and there's nothing you could have done to prevent it. There will have been good reasons why you didn't start a family sooner or why you moved to the city or have a stressful job and none of it is your fault 😊
Try not to focus on the diagnosis as your blocker to getting pregnant. I know this is really hard to do and I struggled with this a lot as it's so easy to pin all your disappointment onto the diagnosis but I don't think it helps in the end. As my IVF consultant said to me "why do you keep going on about your endometriosis – it's not going to affect the outcome here." Take it from the doc and try and stay hopeful!
Have you just been diagnosed with something that might affect your fertility? How are you coping with the news? Wherever you are on your fertility journey, I'd love to hear from you!
Speak soon,
Julia x
Best Fertility Clinic in Dubai | IVF Cost in Dubai | ICSI in Dubai