Surviving Loss Together – The Power of Community & Awareness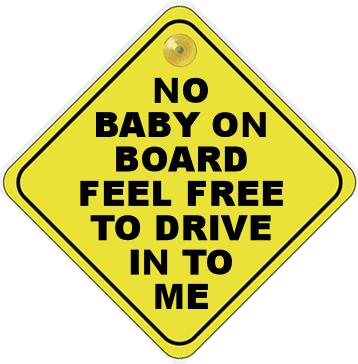 Cheers, dear readers,
Last week, I excitedly shared that I would be meeting some amazing women for our first ever Global Sisterhood Summit – a meeting of the minds of various brave women who have survived their own ordeals with being childless not by choice. Many of us had undergone fertility treatments to try to circumvent our faulty reproductive organs, and several others had "aged-out" of their childbearing years before they found the love of their life – the man they wanted to father their children. Much like that childhood game of musical chairs, some of us lose the race to marry and bear children during our fertile years (and who knows how long that window really is for each of us and our spouses). All of us had shared stories about our ordeals in the form of founding our own blogs, writing guest blog posts, or even authoring books. Each one of us is trying to make the world a better place in our respective corners of the world by creating more awareness and sensitivity towards those of us who struggle with infertility, while striving to create tolerance for those who choose a different path.
There were so many amazing conversations, epiphanies and enlightening a-ha moments that frankly I am still processing it all. It was a lot to take in. Both my heart and mind where bursting with feelings of acceptance, deep understanding, forgotten sorrow, and overwhelming compassion for each other. In a much more positive rendition of musical chairs, each time we sat down to break bread with each other, I found myself next to another awe-inspiring courageous woman, and had another magical and life-altering conversation. To feel truly seen, understood and even "held" in someone's heart, well, it just about brought me to tears on several occasions. I will admit it was sometimes difficult to drudge up some of my past sorrows, disappointments and even horrifying stories of my infertility journey. But at the same time, it helped me realize that I was fooling myself that I was 95% healed from these traumatic events. Yes, I had grown scars around these wounds, and those scars have helped protect me when I needed it, but some wounds merely had makeshift band-aids over them. Pulling the band-aid back, having a new compassionate friend look at it, and say "wow, that wound looks like it really hurts… I'm so sorry that you experienced that… I have a story like that too… Let me tell you about it…" – I'm having difficulty describing how beautiful that feels, how loving, how nurturing, how accepted.
Here is a truth that rang true for me this past weekend:
We all crave the feeling of being loved and accepted… feeling that we belong. When we feel un-accepted in society for NOT being mothers, it hurts. By us finding our tribe in one another – those that both understand and accept us – it is empowering and very needed… required to continue healing.
Another big truth for me that was reinforced:
The trauma of both the physical as well as emotional aspects of fertility treatments can be so devastating that it can cause post-traumatic stress and symptoms.
Why is this not being addressed? Pretending that this truth is not happening, that it does not exist, that we and our ordeal are invisible just exacerbates the problem. Ignoring the issue impedes healing. Not being given the platform to be seen, heard and recognized as a person who needs to heal from trauma and loss – that just creates further devastation – like a vicious cycle. This needs to stop!
I don't know how yet, but I would like to create an Infertility Awareness Day. Why not? Any why isn't there one already? We have breast cancer awareness, and other such type of events. One of my new friends had a brilliant and funny idea. Instead of putting one of those "Baby On Board" signs in the back window of her car, she has a sign that says "Infertile On Board." I want one! I also think an "Infertile On Board" sign may help naturally create more awareness around the condition of infertility, of finding oneself involuntarily childless. The bottom line: Life matters (and we all should be driving carefully ALL of the time, right)?
Another truth that came out of this weekend for me was ALL of us realizing:
My story matters because I matter.
Dealing with any traumatic life-altering event – whether infertility or cancer or a major debilitating car accident – these events change us and even change the people around us. Each of our lives can often be messy, imperfect, wild, wonderful, heart-breaking, grace-filled, and joyful. We need to give each other the freedom that comes from not pretending that everything is OK when it isn't. We each need to find the courage to celebrate both our intensely joyful moments, as well as embrace each other through the sorrowful moments of heart-breaking loss. Each of our losses should not remain invisible or brushed under the carpet. That is not the path to freedom and healing. The path to healing, love and belonging is celebrating each other, our triumphs and joys, as well as surviving our heartbreaks while holding each other in a safe space in an effort to keep the pieces all together.
We all will have moments in our lives that can shatter us. It is what we do next, and how we empathize with each other that puts us back together and sets us free. Here's to rallying together to own our decisions, own our successes, own our falls, own our key learnings and takeaways – all while we practice gratitude for surviving it all – together.
Please join me next week to hear more about my personal journey down the infertility path. I look forward to speaking with you. And I wish you the best on your journey.
Warm regards,
Cathy