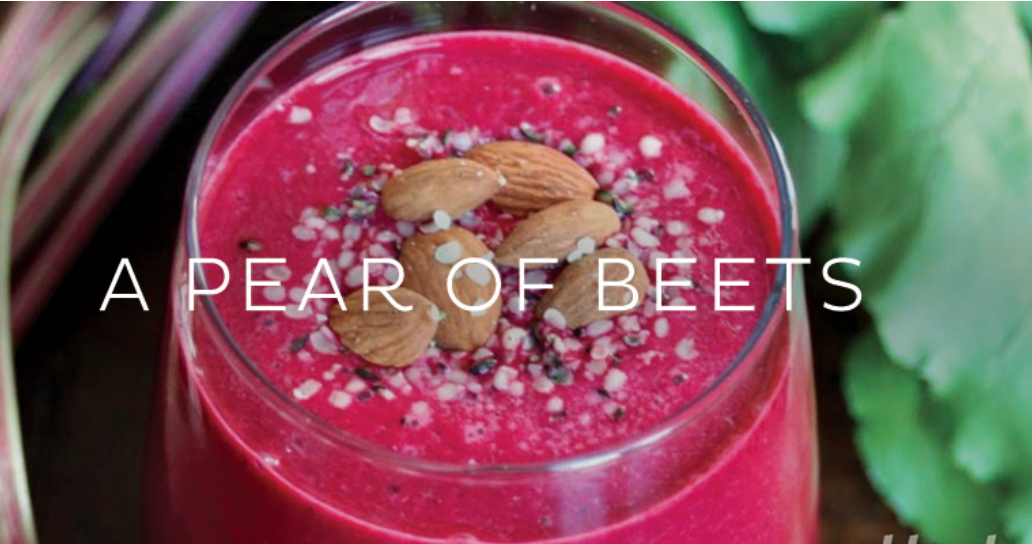 There's a growing trend for wanting nutrients on the go ! I for one heavily subscribe to this trend because it allows you to still nourish your body whilst keeping up with your super-hectic work life. Which is why I am constantly on the lookout for smoothie recipes which invariably I modify and tweak a little to suit my palate and my needs.
Having recently discovered the nutritious properties and food science behind beetroot I came up with this concoction. Try it especially if you've got a sore throat or feel a flu/cold coming on.
Not only is this smoothie delicious but the fruits and ginger aid in detoxification. Beetroot is rich in the antioxidant Betalain which is also an anti-inflammatory fungicidal that aids in ridding the body of toxins. The ginger boosts metabolism, flushed out waste and aids in liver function. Turmeric too can be grated in to give the anti-inflammatory army an extra kick !
In an blender, blend :
1 cup beets which are scrubbed and chopped
1 chopped pear
1 inch of fresh ginger grated
A handful of almonds
1 tbsp chia seeds
Water 1/2 to 1 cup to add liquidity (suit yourselves). Ice can be thrown in as well!
Enjoy 🙂