Numbing Out – It's the New Fad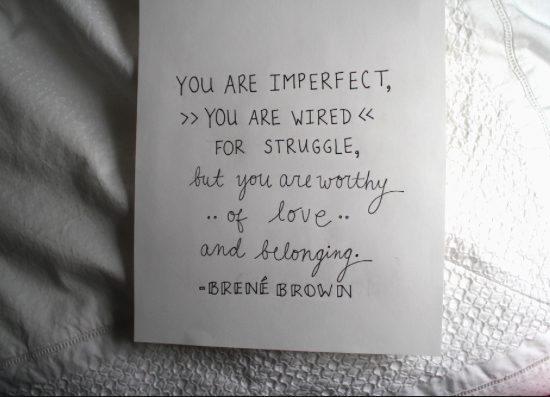 Cheers, dear readers,
Motherhood is not every woman's dream but for those who find themselves unintentionally childless, it's a painful reality. I always assumed like every other girl that I would have kids. I have been raised (by my parents, school and society) to know that is what I am supposed to do… You're born. You complete high school. Head off to college. You get a job and goof around in your 20's. Eventually you find a man, have a wedding and have kids, right?
So… what happens when you can't have kids?
What do you do? How do you think? Who do you turn to for answers?
On our particular chronological journey, Eric and I had just completed two rounds of "go big or go home" IVF. We had spent tens of thousands of dollars within a few months time. Yet all we had to show for it was two broken hearts, confusion, feelings of loss that no one understood and a depleted bank account.
My immediate reaction upon hearing the news of another failed IVF attempt was to "numb out" because otherwise, my feelings would have been too overwhelming for me to handle. What I did not realize at the time was just how much I was repressing my own feelings of sadness and loss. Looking back, subconsciously I knew that if I let the grief engulf me, it could have sent me to a complete mental breakdown. And heck, I had to go to work the next day and pretend none of this ever happened – be the creative director and leader that my bosses expected me to be. There's no crying in advertising! (well not normally anyway)
That day, after we had lost our fourth potential baby (via my now deceased fertilized eggs), I met Eric and we "numbed out" together over lunch. We discussed our options. I had bought several adoption books, and had perused the egg donor list. There was a college educated, Italian brunette with a music background in the list. Could she be the stand in for me and my eggs? But that just seemed so… weird. I mean… really! Think about it if you will for a moment. Involving a third party in our strange journey to become parents felt icky, strange and selfish to me. Eric and I looked at it from a couple different angles, got emotionally exhausted, and ordered another glass of wine – more numbing out. Ahhh, that's better… for the moment anyway.
What I also was not fully allowing myself to feel was the impending loss of my friendships. Deep down I suspected that if I did not have children, all of my friendships with my now parent friends would cease to be as close. We would now NOT have this MASSIVE thing in common – namely being parents and watching our kids grow up. I was aware that Eric and I would probably become "outsiders" as a result. I remember around this time, one of Eric's best friends said happily to him: "Let's all have kids and watch them grow up together!" She announced this after she was gleefully telling him how she was (easily) pregnant with their second child. The sting was so strong it sent a shot of adrenaline through my body. She knew that we were unsuccessful having our own children thus far. Why did she say such a thing to us? Getting used to hearing thoughtless comments from well-meaning, gleeful mommies and daddies was something that we needed to get used to and learn brand new coping mechanisms to deal with. Who teaches you this stuff?
To get by that day of our latest loss over lunch, truth be told I was really delaying my own grief by numbing out – which meant I was delaying my own healing. We were in a state of limbo as well as analysis with the first decision being: Do we give IVF another go (and could we even afford that)? Pondering that decision was taking the focus off of our losses and our own grief – and honestly maybe we found a bit of comfort in that. Loss is one of the most common experiences that brings about grieving. I would have buckled under the weight of all of those losses if I let it wash over me (the loss of… our dream of parenthood, our unborn children, my close friendships with friends who became parents, leaving our legacy and having a life purpose in the form of children… and on and on).
Readers, I know your losses are difficult and may even start to mount up on you. I urge you not to numb out if you can. Lean into your feelings. Find a community such as this blog, a support group, a friend who understands or who is willing to listen. Hug your spouse close. Tell them how much they mean to you – whether they parent a child with you or not. Love them deeply. And above all, love yourself. It's the only way forward… and forward you must go. There's a whole world out there that awaits amazing and wonderful you!
Please join me next week to hear more about my personal journey down the infertility path. I look forward to speaking with you. And I wish you the best on your journey.
Warm regards,
Cathy