Infertility and Spending Time with Other People's Children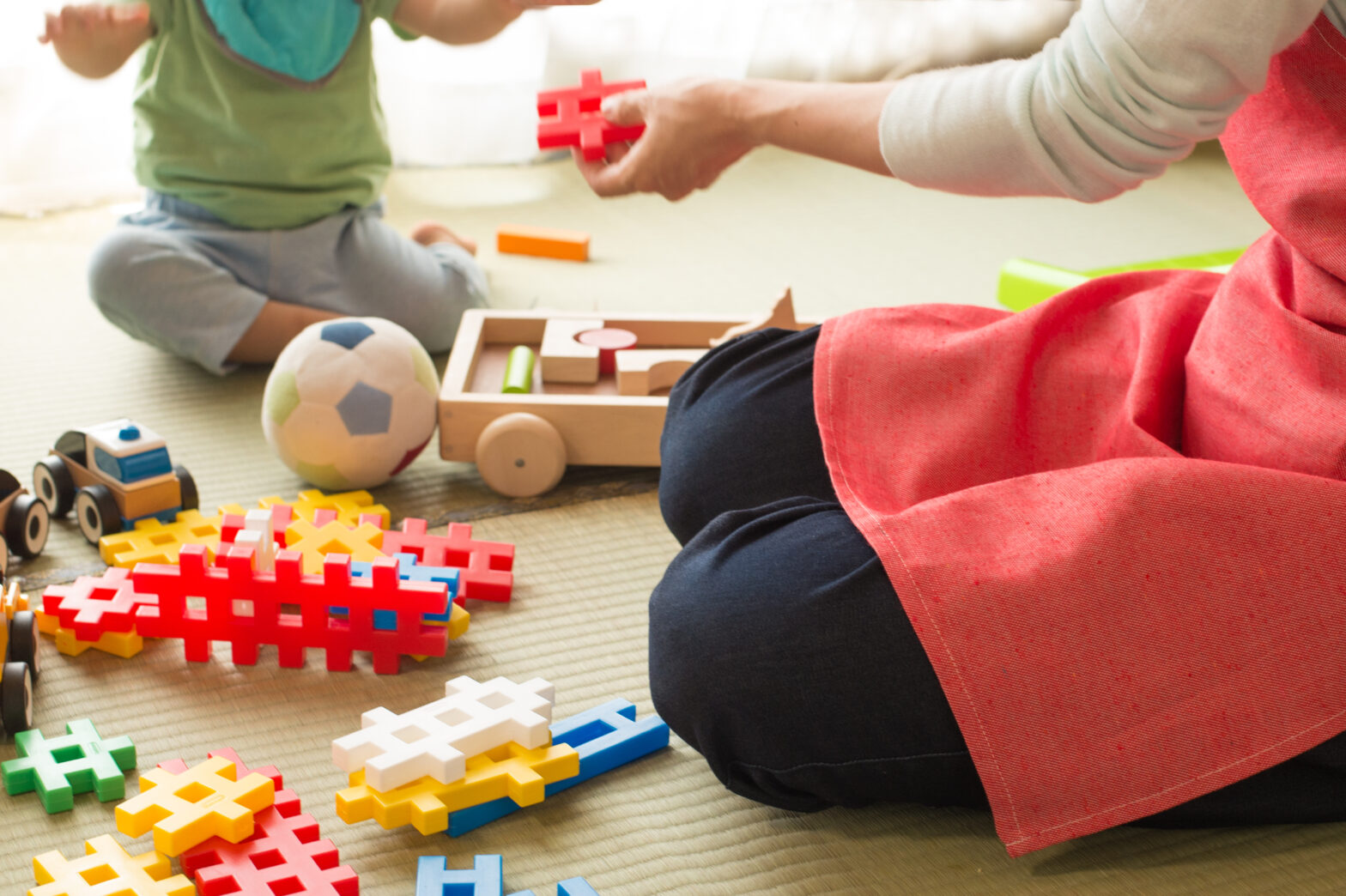 Children are so easy to love. Their innocence, playfulness and curiosity are refreshing to be around, even now in the midst of my own fertility challenges and experiences with pregnancy loss. Maybe it has something to do with the fact that I was the eldest child and the first grandchild in my family, which meant that I was a mother-hen by default. I was always tending to and babysitting the younger ones from an early age. So, it has felt natural for me to be around and to feel called to nurture little ones.
However, being childless does add complicated layers that aren't always easy to articulate or face up to. For instance, sometimes I get nervous around other people's children. There is an underlying fear of judgement, and I worry about either doing or saying the wrong thing because I don't have any parenting experience or children of my own. I am never 100% sure of myself. On occasion, being around other people's kids also triggers a sense of deep longing for my own child. Sometimes a little hug will take me by surprise and make me wonder what it will feel like when I have my own child. When we see other people in our lives doing things together with their kids, my husband and I often talk about how we can't wait to do similar with our own children someday. We dream about the moments, adventures and memories we would love to create for our own family. It makes me feel hopeful and sad all at once. As much as I try to supress it, at the back of my mind there is also a lingering question – What if it doesn't happen for me?
For the most part, I do love the opportunities where I get to interact with children. I love being called 'Auntie Jodi'. I love listening to their stories. Their curious questions, ponderings and the interesting conversations that they spark can make me laugh for hours. I love getting to spoil the kids in my life too. I usually have fun activities and craft supplies set up in our home office, so when I have little visitors they already know to go straight to that room in search of the entertaining things that 'Auntie Jodi' has laid out for them. Babysitting is always a fun adventure for my husband and I, and it is also good to know that it is one small way that we can support the parents who in many cases have very full lives, demanding careers and are doing all they can to keep the balance and raise their happy healthy kids at the same time. On Mother's Day every year, I usually send a special message to all my friends and family who are mothers. One of my close friends always responds with a thank you message for the role that I play in her kid's lives too. She makes a point to remind me that it takes a 'village' to raise a child and that as an aunt I play a part in helping them grow. It was something that I hadn't really considered until she pointed it out to me. It quite honestly warmed my heart to acknowledge that although I don't have any children yet, I am still able to play a positive role in children's lives regardless. It feels special to know that there will be a time when that child will call on me for support or advice and I would have something of value to offer them.
I have learnt many things from watching my family and friends raise their children. I appreciate the insight into what to expect. It is fascinating to see children develop through their various growth stages and watch how their little personalities and unique characteristics develop over time. Newborns and really small babies in their fragility still make very nervous. It's also trickier on an emotional level, as the sight of their tiny hands and feet tend to tug at my heart strings. Though each time I get to hold or spend time with them, I learn more and become a little more comfortable. In a way, this helps to build my confidence in my ability to care for my own baby when they eventually come.
Being around children affects each person differently depending on the circumstance or the emotional space you may be in. There will be times when you are okay with it, when you are super excited to be an aunt or be asked to be a child's godparent or guardian. And there will be times when you feel triggered because it reminds you that you don't have your own. There is no shame in that and it is okay to set boundaries whenever you are feeling vulnerable. As mentioned in my last post, in the months subsequent to my ectopic pregnancy loss, while I was perfectly fine being around my friends with older kids, I chose not to attend baby showers or be around small babies while I felt I was still recovering emotionally. It is important that you gauge what is best for you in the situation.
Has infertility affected the way you feel about spending time with children? How do you deal with your triggers? Where have you been able to play a positive role in a child's life?