Dealing with the Due Date After Loss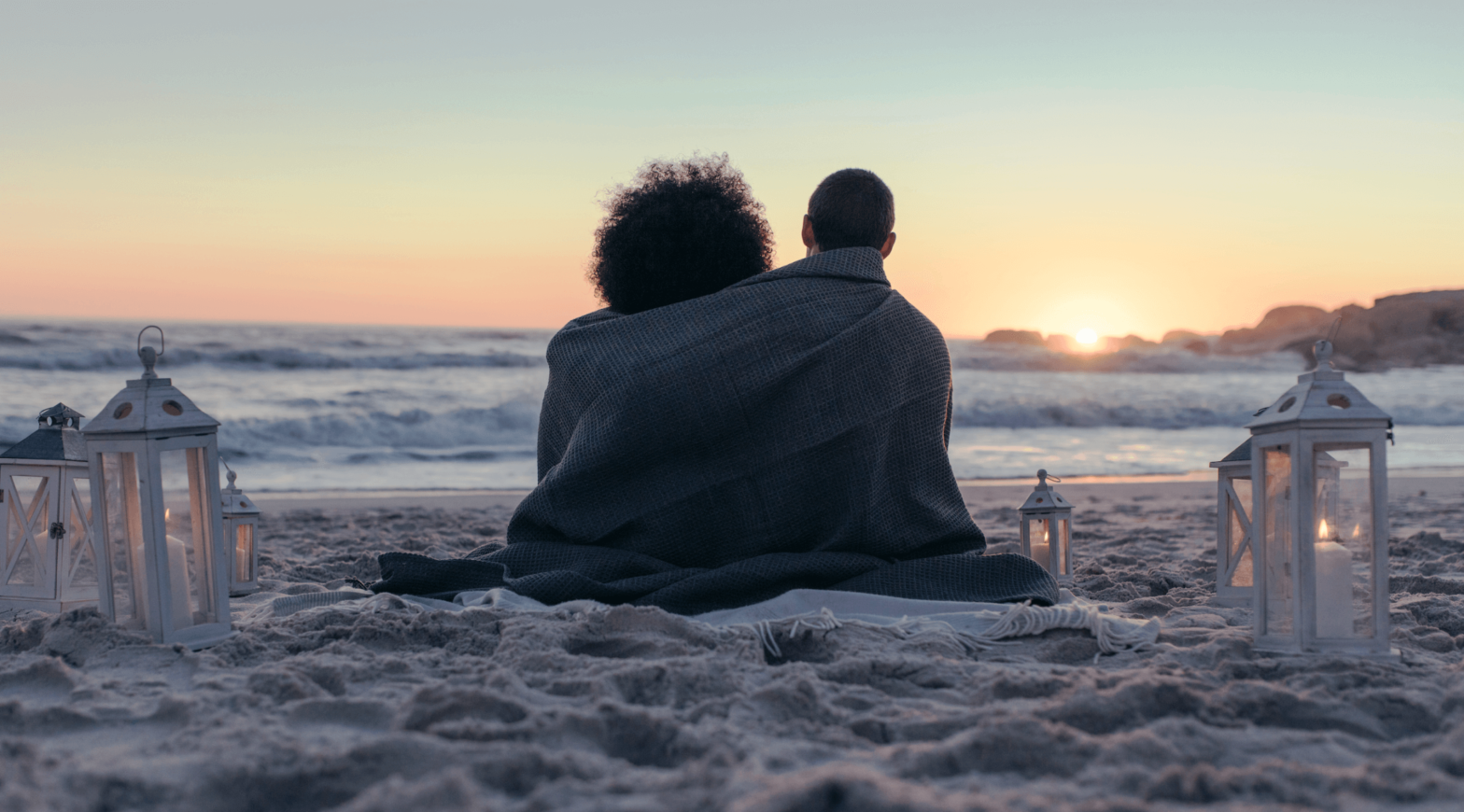 "I wanted to find a way to remember her, to celebrate her short life, and to tell the world that she had been here and that she was loved. After all, isn't this what we all want for our babies gone-too-soon?" ~ Liz Mannegren
The baby that we lost because of an ectopic pregnancy would have been due on my husband's 40th birthday. This left me deeply conflicted and confused about how to deal with it all. For one, I'd wanted to do something to commemorate and honour our angel baby. At the same time, the last thing I wanted was for our loss to overshadow this significant milestone in his life. I'd planned to throw a big party to celebrate him and for him to spend the day surrounded by friends and family. I wanted him to know just how much we all loved and appreciated him. My husband had refused. He didn't want a party. He wanted a simple beach gateway, just the two of us.
I felt guilty about it for a long time. It was hard not to feel responsible for the situation. So, initially I resisted his request. I tried my best to convince him that we needed to have a big celebration. Still, he refused. In the end I accepted defeat and we booked a week long gateway at one of his favourite coastal cottages. Strangely, from the moment we arrived there, it became increasingly clear that it was actually precisely what we both needed. As my body relaxed and my breath synchronized with the calming rhythm of the waves, I quickly came to appreciate my husband's wisdom and foresight. We didn't know how we would feel on the day, but this was our happy place and was bound to offer us both some kind of healing and refuge.
When the day arrived, we did our best to find a healthy balance between celebrating my husband's life and honouring that of the baby we'd lost. We accepted that even though we were enjoying our happy moments, there was a thread of sadness too. Our day began with a surprise sunrise picnic that I'd planned. We got to watch the sun ascend over the ocean as we enjoyed some good coffee, some fruit, cocktail snacks, and of course, a slice of birthday cake. After enjoying our little breakfast picnic alongside the stunning display that the morning sky offered, we headed down to the beach for the day.
We could not have asked for better weather. It turned out to be a spectacularly sunny day. The late spring weather whispered to us that a sweltering summer was on its way. Down at the beach, I felt like a child again, frolicking in the waves and surrounded by a vast expanses of blue. The tide was in, so we took full advantage of the salt water pools, swimming and floating about. When we'd tired ourselves out, my husband and I found a nice quiet spot on the shore to settle down and soak up some sun. The beads of seawater speckled across my arms evaporated quickly. My heart was calm and every muscle was at ease. We sat in silence for a while, just watching the waves and sipping on the cathartic essence of the sea. Settled in our spot with sand between our toes, my husband and I spoke for a long time about the baby that we'd lost and how our ectopic pregnancy loss affected us. Then, we gathered two gull feathers that were close by. We each held a feather in our hand and set the intention to release whatever we felt most shackled by. The feather represented the things we felt ready to let go of. I focused on releasing the hurt, the guilt, the self-blame and the emotional weight that kept me stuck. When we were ready, we set our feathers free into the wind. We watched as they blew off into the mid-morning sky, carrying with them the things that we no longer needed. It was a lovely symbolic exercise that somehow felt like a positive step forward.
In addition to our private little beach ceremony, just before we left for our trip, we had had a tree planted in an indigenous forest in remembrance of the precious baby soul that we didn't get to meet. The tree planting was part of a reforestation programme to restore certain parts of a 10,000-year-old forest landscape near the coast, so it seemed like a nice way to honour their memory. The thought of this tree growing and living for years to come gave me comfort. It satisfied the strong need we had to make sure that our baby's presence wasn't forgotten.
In an article by Bettina Rae, yoga instructor and author of 'Watering the flowers: A guide to find healing and hope after losing a baby', she says that "You definitely won't feel like celebrating this date, but it's important to find a way to honour your baby in some way. Every mother will be different in what she thinks is the way to commemorate her baby." It is a very personal thing that needs to resonate with and feel right to you. Very importantly, remember to be kind to yourself. It isn't an easy time, so allow yourself to practice self-care, as well as self-compassion.
What helped you deal with a due date or anniversary of a pregnancy loss? How did you decide to honour your baby? The grieving process is different for everyone, so if you're feeling uncertain about how to approach this difficult day, here are some ideas on how to honour your baby:
Light a candle. Take some time to reflect, grieve and process your loss. Write a letter to your baby. Talk about it with your partner, and give yourself the space to acknowledge and release whatever you need to.
Release a balloon. You can plan a small ceremony to release a balloon (or a few balloons) together with your partner or a close friend/family member. If you like, you can read a poem or say a few heartfelt words and then release the balloon.
Get a piece of jewellery. You can get a special necklace, pendant, a charm or bracelet as a way to remember you baby. Some people choose an angel wing or a heart shaped pendant, others choose a gemstone for their particular birth month. If you like, you could also get a piece of personalised jewellery made in memory of your lost baby.
Plant a perennial plant or tree. Plant a tree or plant in your garden or have one planted at a nature park depending on what works best for you. Certain plants have specific meanings, some flower at particular times of the year. For instance, amaryllis where my grandfather's favourite flowers. Shortly before he passed away, he got a few amaryllis bulbs for my grandmother to plant. She gave me a few of her bulbs to plant in my garden. These bulbs always bloom in September. September happens to be my grandfather's birthday month, and the same month when he passed away. So whenever my amaryllis bloom, I think of and feel close to him.
ENDS