Dad Pens A Brutally Honest Post About His Wife's Struggle To Get Pregnant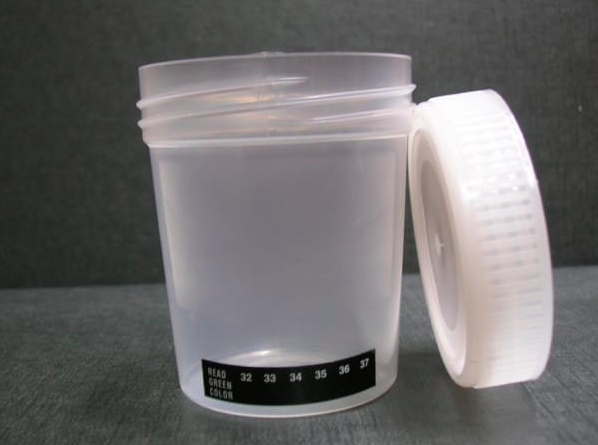 Cheers, dear readers,
There is nothing funny about infertility, until well… there is. I truly believe that if we didn't laugh, we would all go insane. There are days that you cry, and there are days that you turn the whole ordeal into a comedy episode because it is the only way that you can deal with it without running off a cliff. We all do what we need to do to survive, to get by, to continue to have hope. I would like to share with you one story about hope…
A good friend of mine sent me the following article about a couple's trials and tribulations on their personal path to pregnancy. It is written from the male perspective, filled with hilarity, witty sarcasm, and very candid anecdotes of what it is truly like to be on this infertility journey going through treatment trying to get pregnant. It truly resonated with me in a way that is difficult to describe. I laughed out loud at various moments in the post, and was deeply moved at other spots.
Here is the link to the full article when you have 15 minutes set aside to read it. Take my word for it, it is worth the read:
Dad Pens A Brutally Honest Post About His Wife's Struggle To Get Pregnant
In the interim, here are some excellent excerpts:
On dwindling egg supplies, feeling beautiful, and the "turkey baster"…
"Let me tell you something. There is nothing you can tell a woman that will make her feel more young, beautiful and vibrant than, 'You have a dwindling egg supply, and it is time to pick up the pace.'  You should try it. Maybe at a bar.
And that was when we began IUI, intrauterine insemination. IUI is – colloquially – the turkey baster method. When they told us about it, I tried to really hear what the doctor was saying, but all I could hear echoing around the room, off of the oyster-y pearlescent floors and the alien-vagina wallpaper, was 'dwindling.'
For Leah, we eventually figured out, this meant a regimen of hormone boosters to facilitate egg production. Are you aware of what happens to people when their hormones go out of the norm? They are not happy. Unless they are happy, in which case, they are very happy. There is no mild. There is no average day. Her job was to feel like her brain and soul were on fire.
My job was to try and not say anything dumb, because she also needed to be calm. I tried to avoid triggering phrases like 'Hey,' or 'Good morning,' or 'I love you,' but I kept [screwing] up, and opening my mouth, or allowing Leah to see TV programs, or commercials, to read books, and interact with the world in any way."
On creating the sperm deposits…
"Over the last couple years, I became pretty professional about my sperm deposits. My first one was a few paragraphs up, for testing. Man, is it ever weird. You can do it at home if you want, but then you are under a clock to get your sample to the lab on time. I don't need that kind of stress.
I don't talk about it much, but I like to think I'm pretty good at taking care of business in the art of sperm production, but I had never entered a room designed specifically for masturbation, while people waited outside, hoping my masturbation went okay. Perhaps that is what Eddie Murphy's life was like in 'Coming to America', but I was less familiar with it…
But, yeah, I've got my routine down.
When your sample has been washed and spun, or whatever it is they do with it, they put it in a paper bag that you carry over to the doctor's office for the procedure. We long-timers can always tell the new couples. Their discomfort and optimism is cute. They smile and look around on their walk, hoping no one notices the bag they have pinched in their fingertips.
Me, I carry my paper bag like a sack lunch. The same turkey sandwich I've had every day for years. With hope, yes, but the skepticism of routine. The IUI itself is pretty quick, and from what I understand, painless, if not the normal amount of demeaning of going to an OB/GYN. You get one more ultrasound to make sure everything is in place, and then they pour the gravy all over the giblets.
Sorry. I know. I'm hung up on turkey metaphors."
I hope these excerpts and this article brought both laughter to your day, some much needed empathy for the couple and others in their shoes, and some hope to carry you into your tomorrows if you find yourself on a similar path. I would like to wish happy holidays to you and yours, including the little ones that are not here, from yesterday or tomorrow. All of our little ones are dear to us, whether we ever meet them or not.
Please join Julia next week to hear more about her own personal journey down the infertility path. I look forward to speaking with you soon. I wish you the best on your respective journey.
Warm regards,
Cathy