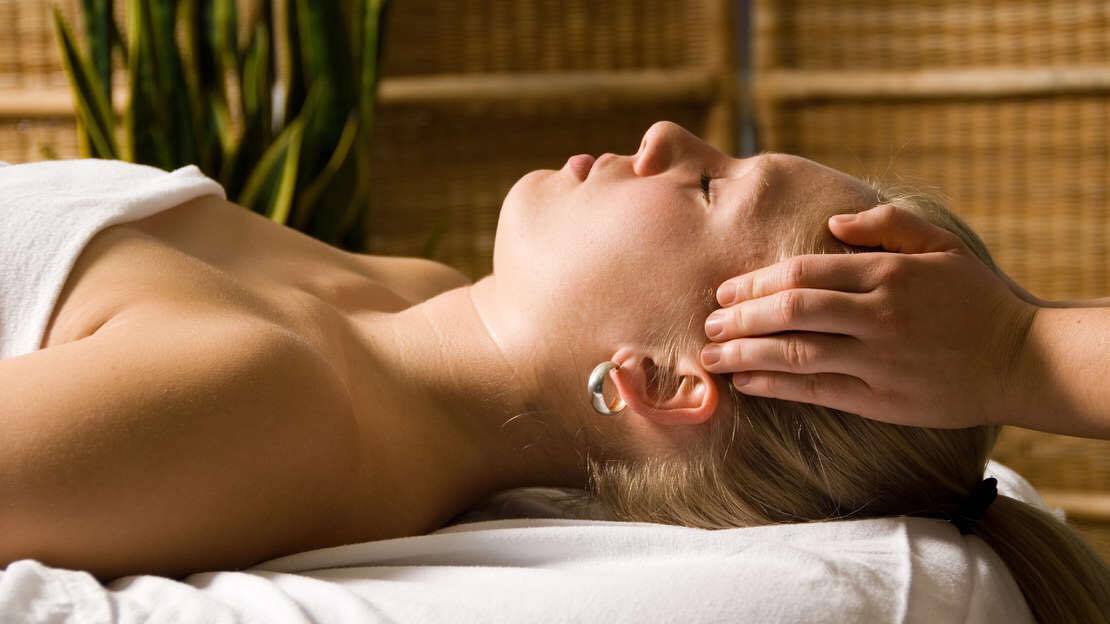 Guest Interview with Christine Baade, HHC, LMT
Imagine giving yourself an indulging treat for your birthday: taking the day off from work, going to your favorite massage therapist and getting unapologetically pampered for an hour (or more!) through a luxurious massage. You get to completely relax, put aside your worries and stresses of everyday life, and let somebody else take care of you for a little while. You might even get so relaxed that you drift off to sleep during the massage, if you're lucky.
Guess what. You don't need to wait for your birthday to do this. It's not hedonistic, and it can help you in your efforts to conceive.
Massage therapy has been around since ancient times, practiced in many traditional cultures all over the world. These days, massage is widely recognized as a key part of a lifestyle of self-care and routine body maintenance to counteract both the physical and emotional demands of modern life. The power of touch helps us unwind our tension, and gives permission to let go of stress.
And how about this – regular massage therapy can also benefit our fertility.
Intriguing, right?
I love me a good massage – and to hear that it's good for us and not just a guilty pleasure made me want to learn more. This week I've asked Christine Baade, a Chicago-based Licensed Massage Therapist and Holistic Health Coach, to give us the skinny on how massage can help us improve our fertility.
How can massage benefit our fertility in general?  
CB:       Massage therapy in general has many benefits that can all be applied to your fertility journey. Here are just a few:
Increased circulation to the pelvis, uterus and reproductive organs
Improved hormonal balance
Reduce scar tissue and adhesions that could impact implantation from your uterus
Improved digestion resulting in better gut health
Move stagnant and blocked energy from your body
Reduce physical and emotional stress
Your fertility massage therapist will also have unique training, above and beyond the standard massage therapy training, focusing on fertility issues and he/she will have a clear understanding of the reproductive cycle, hormones and medical terminology associated with both natural and assisted reproduction.
Your therapist will also have access to other fertility resources that may help you. He or she may likely have struggled with fertility challenges also, giving him or her a unique perspective and establishing him or her as an essential part of your care team.
Can massage work instead of fertility treatments or as a supplement to treatment? 
CB:       Massage therapy should never take the place of your doctor or provider's advice. Your fertility massage therapist is a partner in health and there to support you regardless of your experience. Massage work can be extremely useful as a supplement to fertility treatments and may be able to address areas of concern such as those mentioned above – such issues, without resolution, can reduce the likelihood of success of costly fertility treatments. Massage can also help to deepen our mind-body connection and assist in conscious conception and intuitive actions that will lead you to ultimately becoming pregnant.
Are there specific types of massage techniques that boost fertility more so than others and if so, why and what are they? 
CB:       There are a variety of techniques that may be used to promote improved fertility. There might also be a difference in the approach your specialist takes depending on their training. Currently there are a few different schools of fertility based/women's health bodywork including: Nurturing the Mother which takes a very holistic approach; Mercier Therapy; the Arvigo techniques of Maya Abdominal Massage, and the John Barnes school of Myofascial Release for Women's Health. All of these schools incorporate abdominal bodywork in their approach.
In my work I use a combination of techniques to treat the whole person. I use Cranial Sacral therapy to encourage deep relaxation, Shiatsu acupressure points based upon Traditional Chinese Medicine to move stagnant energy out of the body, and Integrative Reflexology to stimulate the endocrine and reproductive systems.
How can massage help specific issues, e.g., endometriosis, PCOS, blocked tubes, fiboids, unexplained fertility? 
CB:       There are many possible causes that may be contributing to fertility challenges. While fertility massage may support each of these conditions, we always take into account that may be other contributing factors such as diet and lifestyle factors, and understand that it takes a team of experts to effectively treat those conditions. Your therapist is there to support you to process this healing journey by offering a nurturing touch, and serene environment for you to come home to your body.
 If someone is trying to conceive, what should she look for in a massage therapist? 
CB:       Regardless of whether your trying to conceive naturally or through assisted reproductive technologies, it's important to find a therapist who is credentialed with certification and practices fertility massage as a specialty. You want to be comfortable with your therapist, because you'll speaking openly about your experiences with them as you are trying to become and stay pregnant. He or she will also be working with you in a physical way; while this is of a therapeutic nature to assist in your healing, you want to make sure that you are comfortable with them and their approach.
You can search for practitioners in your area with a basic online search or if you have a specific modality in mind you can consult a directory for a list of certified practitioners near you.
Are there techniques we can do ourselves, in between visits to the massage therapist? What are they and how often should we do them? 
CB:       Practicing self-massage techniques at home and with your partner can be a wonderful way to stay connected to our bodies while trying to conceive. Be sure you consult personally with a fertility massage specialist before attempting any kind of self-massage at home. Your therapist will help you determine which massage techniques are right for you, based on your own unique heath considerations, and can teach you the techniques firsthand.
I always encourage clients of fertility massage to make designated time for relaxation and introspection while trying to conceive. Making time to lay down with minimal distractions, to come to a conscious breath, with the intention of slowing down and listening deeply to the whisperings of your own body and spirits is an absolutely vital part of this process.
7. Finally, please briefly share your own success story using massage to conceive. 
CB:       My personal story is actually what brought me to learn more about and to ultimately seek certification in Fertility Massage Therapy. I had quickly become pregnant with my first child and gave birth to a beautiful healthy baby boy. Our attempts to have a second child were more difficult; after a miscarriage I had a huge wake-up call and realized I was burned out. I knew I needed to make huge changes in my diet and lifestyle. I sought out holistic ways to help me get pregnant.
I knew from my midwife that my uterus had likely shifted from the birth of my son. I used the pelvic and abdominal techniques from massage to successfully shift my tilted uterus. I became pregnant shortly after and my second child is due in a few short weeks. I was then inspired to use the power of massage to help others on their fertility journeys, as it was clearly the missing link in my own journey. Massage has truly has changed the course of my life and professional career.
Christine offers complimentary consultations. To connect with Christine visit http://MothersMassage.amtamembers.com or www.InstinctiveMindBodyWellness.com