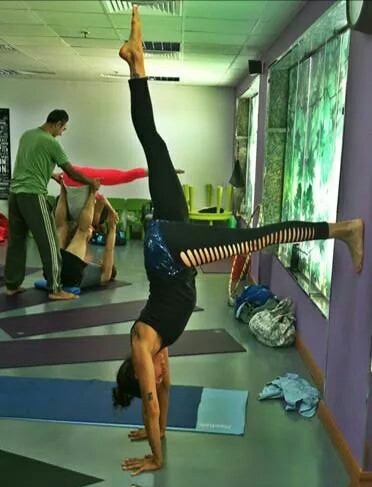 Be Fit – Cardio Circuit for the week
4-5mins warm up with some basic stretching light cardio.
Perform each exercise for 40 seconds on, 20 seconds rest (total of 1min per each exercise)
Repeat the following for as many rounds as you have time to do, do each exercise as fast as you can and then enjoy your 20-second rest.
1. Squat Press (with or without weights, arms press over head as you come up)
2. Jog on the spot with high knees
3. Tricep Push ups (on knees on the floor, rather then elbows out to the side, the elbows point backwards while rubbing the side of the waist)
4. Walking Lunges (across the hall and back)
5. Abs on floor – Bicycles – opposite knee to opposite elbow as fast as you can
Be Strong – Strength Training Exercise of the week
Step Ups with Weights
If you don't have weights, use heavy water bottles, one in each hand.
Set Up – Facing a step or any raised surface
Step up and down alternating the leading leg. Arms stay by the side as you step up. Go as fast as you can.
Perform 3 rounds of 15 reps (15 on each side that is a total of 30 step ups)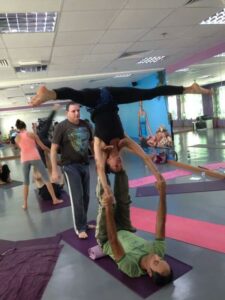 Be Flexible – Cat-Cow
Set up: Come into an all fours position on the floor, aka table top.
1. Inhale – arch back and look up
2. Exhale – round the back and look down towards the belly.
Repeat until you feel awake and refreshed
Be Healthy – Fruit of the Week: Papaya
Good for digestion and packed full of vitamins and enzymes. Add them to you breakfast, main meals or snacks.
Breakfast!
Chop and add to your morning oatmeal with some cinnamon and cracked pepper (sounds odd, but pepper on fruit is an awesome combo!)
Lunch!
A fresh sweet compliment to a tabouli salad. Add chopped almonds or pistachios to get that combo of crunchy and soft in your salad.
Snack!
Enjoy with fat free Greek yogurt, rather then adding any honey or jams on the side, papaya is a healthy sweet alternative.
Dinner!
Pan fried Salmon (flash fry with sesame seed oil, miso and soya sauce), with a papaya, avocado and cilantro salsa. Make funky looking stacked salsas to impress your guests. Sliced avocado on the bottom, sliced tomato through the middle with chopped papaya on the top (this goes great with chicken and red meats). Garnish with cilantro, and a squeeze of fresh lime or splash of miso dressing.