A Story of Gratitude: My Transformation Story from Depression Related to Infertility to Thanksgiving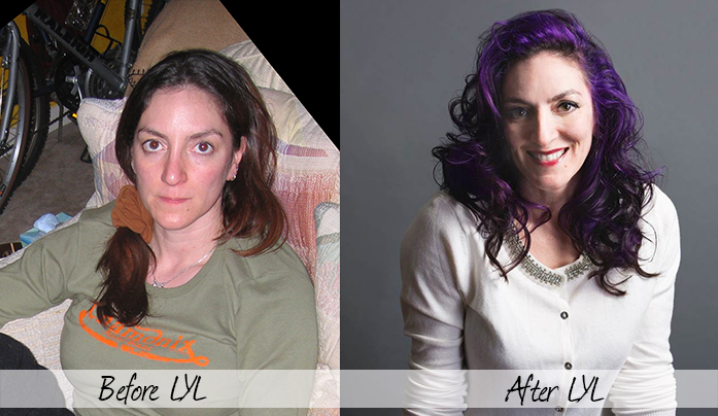 Cheers, dear readers,
With Thanksgiving upon us, the power of positive thinking cannot be over-stated. I can tell you from personal experience that my entire world started to turn around when I took the focus off of what I lacked, and started to focus instead on being grateful for what I did indeed already possess. It seems like such a simple concept, yet it can be absolutely life-changing. Indeed it even saved my life.
How do we define our worth as women in this world? Is it with motherhood only? Is it based on what our bodies can produce and reproduce? Is parenthood the sole method to living our personal legend?
About a year ago, I had the absolute honor and privilege of being interviewed by two rock stars from an organization that I have come to know and love, Live Your Legend.
Here is a brief description of their awesome mission:
"What's your Legend? Are you living it?
We all have dreams, passions and gifts that the world desperately needs. If we aren't adding those to the world, we aren't living our potential and we'll never be fully fulfilled. Not to mention we're short changing the rest of the world! But don't worry, your legend doesn't have to be some earth-shattering thing – it can be anything as long as it's meaningful to you. Maybe it's solving world hunger or simply using your talent to teach algebra to the child down the street. It isn't about size or fame or recognition. It's about putting a dent in the world that only you are capable of.
It's about finding what makes you come alive. It's about being free.
Whether you know it or not, you have a deep desire to Live Your Legend. We all do."
I found out the hard way that my legend did not in fact lead to motherhood, nor my husband's to parenthood. In my life path, I have chosen to be a mom in a different way: To be a Mentor. Of. Many. (M.O.M.). But I could never have came to that conclusion without first getting myself out of the deep dark whole of depression.
If you would like to watch / listen to the interview I gave where I describe how gratitude pulled me quite literally out of the whole I found myself in, click the below link, read the article, listen to the interview.
5-Year Battle with Deep Depression to Creative Genius: My Transformation Story
If you don't have time to listen to this now, what I can tell you is that the turning point for me was realizing what I learned in the movie Shawshank Redemption:
"Get busy living or get busy dying."
I was not adding value to the world nor even remotely living my legend when I was deep in the depths of depression and feeling grief stricken. By hyper-focusing on feeling gratitude for even the smallest, most minute things (the beautiful color green of the grass) and starting to increase that gratitude for larger things (that my health overall is great, that I have eyes that can see, that I have woken up to see another sunrise), I was able to bit by bit pull myself out from the depths of despair. It did not happen overnight, but it did indeed happen!
I would like to share with you a phone app that I use as close to every day as I can called the Five Minute Journal. I love this app! This small but powerful tool helps remind me to find three things to be happy about every single day. It also shares an inspiring quote to get my thoughts pointed in the right direction. And it encourages you to focus also on how to maximize the amazingness of your day.
I highly recommend checking out this modest but super powerful tool as a way to help you along your infertility journey. Every step in a positive direction can put you on a path to success, whether that success takes you to parenthood or some other way that you are living your legend in this great big world that we live in.
Please join me next week to hear more about my personal journey down the infertility path. I look forward to speaking with you. I wish you the best on your journey.
Warm regards,
Cathy