Reaching Out and Sharing Stories as a Way To Heal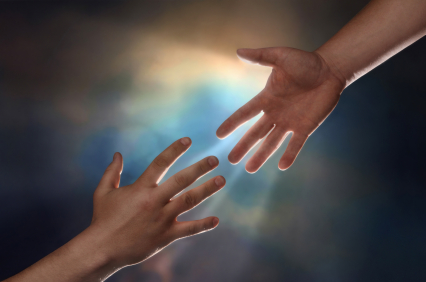 Cheers, dear readers,
Last week I shared with you how amazing and transformational my recent weekend in Vancouver was with The Global Sisterhood. It was a joining together of what I hope will become a yearly gathering of amazing folks who are striving to make a difference while simultaneously sharing their stories of their journey through infertility, the ensuing potential trauma, and dealing with the tough decisions of when to continue treatment or not, as well as becoming a parent via another method or not.
I was absolutely overwhelmed with how valuable it felt to be in the company of other women who had traversed a similar path to myself. The amount of head nodding, "me too"'s, and plethora of gushing words of acceptance and sharing were like a wave of happy feelings washing over me. As I continue to process it all, I am reminded of what I learned in reading Rising Strong by Brené Brown. She discusses at length what it takes to not only "fall facedown in the arena" – in this case through infertility – but what it takes to get back up again, even wiser than before. Lord knows I've been actively working on all of that over the last six years or so. And I got confirmation that the journey doesn't end there. Some of my new friends are over ten years into the process of healing and recovery and are still wading through the waters of resolution, identity sorting and personal growth.
As I reviewed some of my takeaways from Rising Strong, I see exactly why this is true. Here are the guiding principles of the concepts of Rising Strong:
The 5 Rs
– RESPECT for self, for others, for story, for the process
– RUMBLE on ideas, on strategies, on decisions, on creativity, on falls, on conflicts, on misunderstandings, on disappointments, on hurt feelings, on failures
– RALLY together to own our decisions, own our successes, own our falls, own and integrate our key learnings into our culture and strategies, and practice gratitude
– RECOVER with family, friends, rest, and play
– REACH OUT to each other and the community with empathy, compassion, and love
By us coming together for the Global Sisterhood Summit, we were effectively exercising the last two items here:
Recover with family, friends, rest, and play
and
Reaching Out to each other and the community with empathy, compassion and love
By surrounding ourselves with like-minded individuals who really "get us", we are effectively creating our own healing and supportive community during tough times. Recovering from traumatic events can take lots of time, and we are then left with scars that never really go away. To feel that our pain is acknowledged and understood can be truly transformational.
I am excited to share that here are Slow Swimmers & Fried Eggs, we will be taking our community building one stop further. We will be reaching out by conducting and then sharing interviews of other infertility survivors – both those who went on to become parents, as well as those who were unsuccessful at treatment and later decided to choose a different path to nurturing others on this great planet of ours. I am very excited to help grow our community and our sharing here with you, our readers as we work together to create change and awareness on a topic that is often not spoken of at all. By not only owning our stories, but sharing them out loud with others, we give ourselves permission to be human, to struggle, to work through our problems helping others by example. I'm thrilled to be able to share this journey with you through our work here at Slow Swimmers & Fried Eggs.
Please join us next week to hear more about our personal journey down the infertility path. I look forward to speaking with you. And I wish you the best on your journey.
Warm regards,
Cathy