Practicing Responsibility As We Approach the 40th Anniversary of the 1st IVF Baby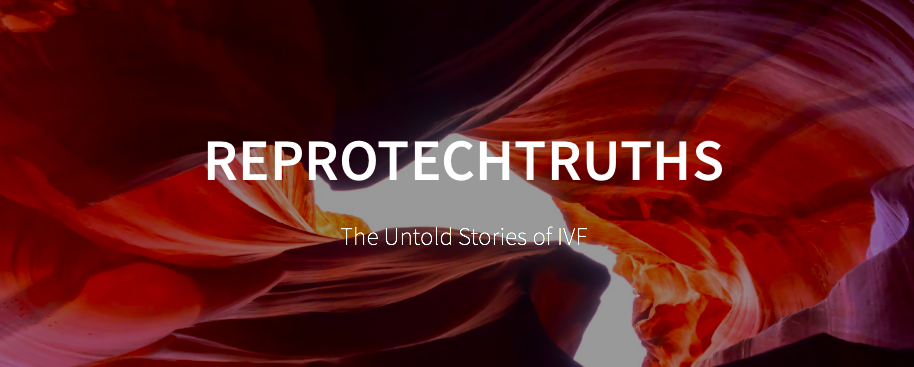 Cheers, dear readers,
My how time flies! I am surprised to learn that we are fast approaching a massive milestone of the 40th anniversary (and thus birthday) of the first In Vitro Fertilization (IVF) baby ever born: Louise Brown, July 25, 2018. I remember as a youngster learning the term "test tube baby" and wrapping my head around what that meant. I understood it was an incredible medical miracle, and I also thought of it as something unusual, odd, weird, and surely something that would never affect my life personally.
When my husband and I were first diagnosed as having fertility problems, I thought "Oh my goodness! We are infertile! We are THOSE people! We are now paying to have a "test tube baby!" We are freaks." I also came to realize that in modern-day IVF, it all typically transpires in a petri dish, not a test tube – not that that made the experience any better. It surely did not! Wow that really hit my head up sideways and was a bit of a shock. Yet here I am writing you today and that is part of my history, part of my story and who I am. I also am writing you as one of the 75% or so where IVF did not workout in our favor. We have no child to show for our efforts.
So for many, the 40th anniversary of the first "test tube baby" is a celebration! …the 25% or so of couples were IVF DOES indeed work! But for people like myself and my husband, we are left wondering what kind of protections and ethics are available in this mostly non-regulated industry? Just as there are good doctors and not so good doctors, there are also good fertility clinics and not so good fertility clinics.
It is in your best interest to do your own research before selecting a clinic to call your temporary home as you embark on your fertility journey. I can recommend looking for signs such as great bed-side manner, transparency in how statistics of successful live births (not just pregnancies) are compiled, being informed of support groups offered to patients to interact with and offer emotional support to one another, open communication lines and speediness in getting answers when questions inevitably arise in the process, and so much more. Going through the IVF process can seem very scary and intimidating at first. There is so much to learn with very few people in your circles going through the same experience. Do your best to get all of your questions answered, as well as find support either through peers in support groups (in person or online) or professionals such as therapists, fertility specialists, acupuncturists, yoga instructors, and whoever helps your emotional and mental, as well as physical well-being. This is not to be under-estimated!
In anticipation of this monumental event, my good friend and colleague Pamela Tsigdinos is working as part of a team at an organization and movement called ReproTechTruths. They are creating an online repository as well as a social media campaign using the hash tag #UnmaskingIVF. Their long-term goal is "to push for greater procedure transparency and public health information so that women [and men] are well informed about the full spectrum of outcomes and risks associated with IVF."
As stated in this recent article:
"Our first step going into 2018 is to create a more comprehensive body of narratives where people who experienced the lesser known IVF outcomes and those who have worked in the industry can post their testimony and share their stories with the public.
We want to hear from:
– women who were early IVF research subjects
– scientists who had concerns that did not get fair hearing
– those who managed a clinic or agency and witnessed data manipulation or questionable practices around development or marketing of new service offerings without evidence-based science to indicate its effectiveness or risks
– those who experienced failed IVF
– those who bore children with health challenges or stillborn infants
#UmaskingIVF values personal testimony about repro tech. Your stories are a powerful tool that can help individuals and civil society make decisions about repro tech and help direct public policy in the future. If you have a story tell, we hope you join us.
Email us at [email protected] and we'll explain how to participate."
I have offered my support to this hard-working team to help the next generation have as much valuable information as they can when they make their own decisions about how to handle receiving an infertility diagnosis, whether or not to pursue IVF, how to choose a great clinic and partner in your health, understanding the odds of success, how to manage one's mental and emotional health during the process, and so much more. I am at your service here at Slow Swimmers & Fried Eggs to assist you along your own journey, and am committed to continue to support the next generation of alternative reproductive patients.
Please join me next week to hear more about my personal journey down the infertility path. I look forward to speaking with you. I wish you the best on your journey.
Warm regards,
Cathy