Jodi Rogers — My Fertility Story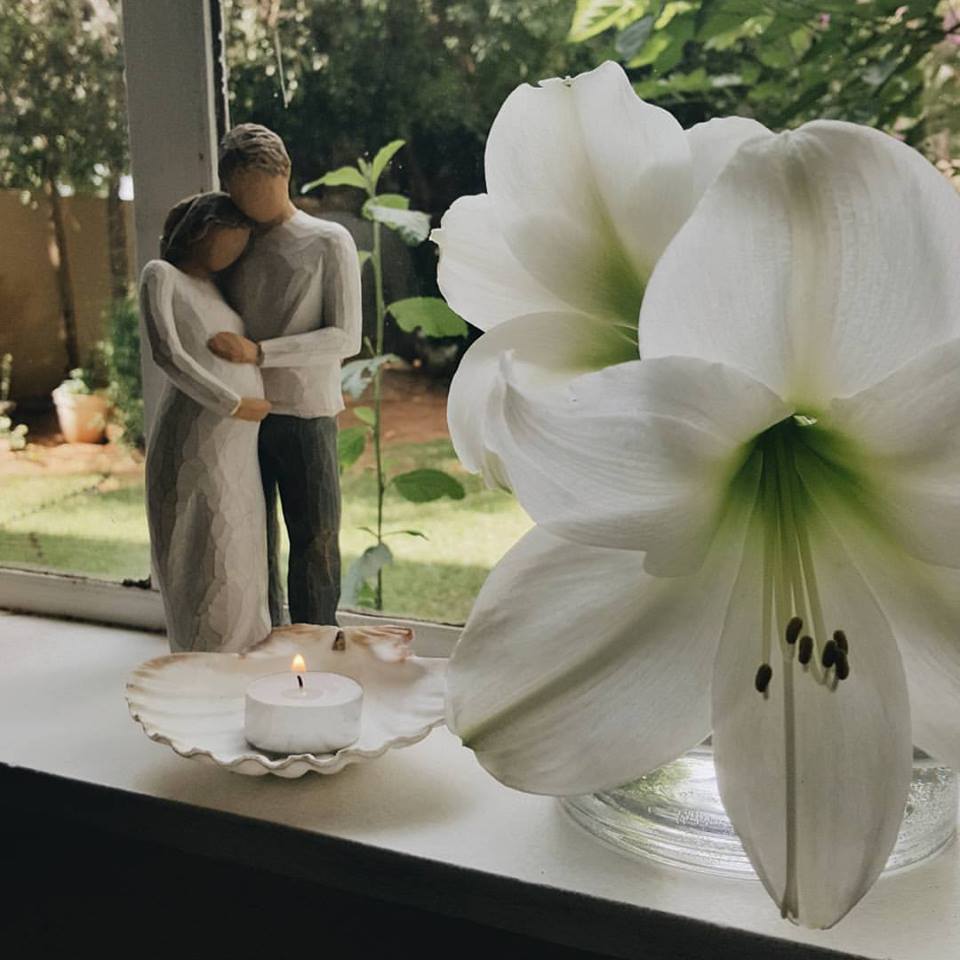 I don't remember too much about what I expected in the beginning. I vaguely recall feeling excited about reaching a place of readiness, excited at the prospect of becoming a mother. There was a lot of change happening in my life at the time. I'd left behind a career in the environmental and social development field to become a life coach. My husband and I had been married for almost four years at that point and he'd finally made the move away from business and property journalism to pursue his passion as a sports journalist and a professional keynote speaker. We were preparing to move out of our one bedroom city apartment to a lovely two-bedroom place with a garden. So, the timing just seemed right.
Like so many, I must have expected this journey to be a whole lot easier than what it has turned out to be. After all, from the moment we met, from our very first conversation, most things about 'us' and our relationship have always flowed with ease. My husband and I met on the first day of orientation week as new students at University. We simply connected in a very special way. I'll add that I've always been pragmatic and cynical, so the idea of forming a meaningful relationship and falling in love that early in my life was the furthest thing from my mind. Yet, it happened. We just fitted so perfectly into each other's lives and simple things like his gentle, wise and loving nature, our shared values and the way we complemented one another made it a joy to cultivate a loving and deep soul connection that has now blossomed into almost 11 years of marriage. So, why wouldn't trying to start a family happen with the same level of ease? If only I'd known.
A Tumultuous Journey
The first month of my TTC (Trying To Conceive) journey began with a chemical pregnancy and then being diagnosed with polycystic ovarian syndrome (PCOS), insulin resistance and unusually high testosterone levels – ominous signs of what was to come. I spent the next year doing follow up check-ups, going up and down to the endocrinologist I was referred to, doing various tests, having blood work done, MRIs and not getting any answers or clear direction. I consulted a nutritionist and focused on doing what I could to support my fertility. It was a very frustrating and confusing time where I felt as though my life was on hold. I was doing everything that I was told to do, yet it didn't seem to be making much of a difference. What I know now, is that unfortunately the practitioners tending to me had little insight into PCOS or the best understanding of how to bring my body back into balance. As a consequence, I had very little information
After a tumultuous first year and a long December holiday, I fell pregnant in the January of the New Year. Shocked, excited and in awe of how things had fallen into place, we were so grateful for the blessing. Alas, after days of cramping and spotting, sadly I began miscarrying before my 8 week scan. That miscarriage marked the beginning of a downward spiral. I fell into depression. I abandoned my health efforts, threw myself into my work and avoided looking at my own pain. Deep down I still really wanted a baby, I wanted desperately to become a mother. But I felt wounded and so afraid that it wouldn't happen for me.
The Turning Point
Fortunately for me, I eventually had a turning point about three and a half years ago. I guess I'd hit rock bottom and reached a place where I knew that I could no longer allow things to carry on the way they had been. I felt so low, unhealthy and the possibility of having our baby felt so far way. Since I was a life coach, I recognized that I already had the tools and resources to make a positive life change in my hands. I decided to take the opportunity to apply what I have been learning and practicing with clients to what I was struggling with in my own fertility journey. I began empowering and educating myself more. I made drastic lifestyle changes, found supportive TTC communities, changed doctors, found an amazing fertility Naturopath/Acupuncturist and enlisted the help of a Wellness coach who had a lot better insight into PCOS than my previous nutritionist. Having the right kind of support has made all the difference. The more I learnt about myself, my wellbeing, my fertility and started sharing this through my writing, the more I found other women going through similar experiences. It all really inspired me to keep sharing more and begin creating supportive resources for women who are trying to conceive.
It's Not Over Yet
2019 makes the 7thyear of my TTC journey, and I am really grateful to feel way more empowered now than I did at the outset. This year in particular has had its fair share of challenges. I fell pregnant in March this year. Sadly it turned out to be an ectopic pregnancy, so I had a laparoscopic salpingectomy in April and ended up losing my right fallopian tube. Naturally, this was a devastating experience, as it has meant not only coming to terms with another pregnancy loss, but also the loss of a piece of my fertility. I'm still unclear on how my journey going forward will unfold. At present I am focused on regaining my sense of wellness post-ectopic and preparing for when we begin trying again, which will most likely be in October or November. We will probably try a couple of natural cycles before trying out Clomid or Femara. IVF is the next consideration should all else not go to plan.
I am taking daily steps to support my wellbeing and place my trust in an uncertain future. It hasn't been an easy ride, but I am cognizant of the profound lessons I've gained. I've seen that even with the bad, there is room to learn and grow. I am grateful to be able to share this journey here and hopefully some inspiration and supportive insights along the way was well.