Infertility – When Its Time to Choose a Different Path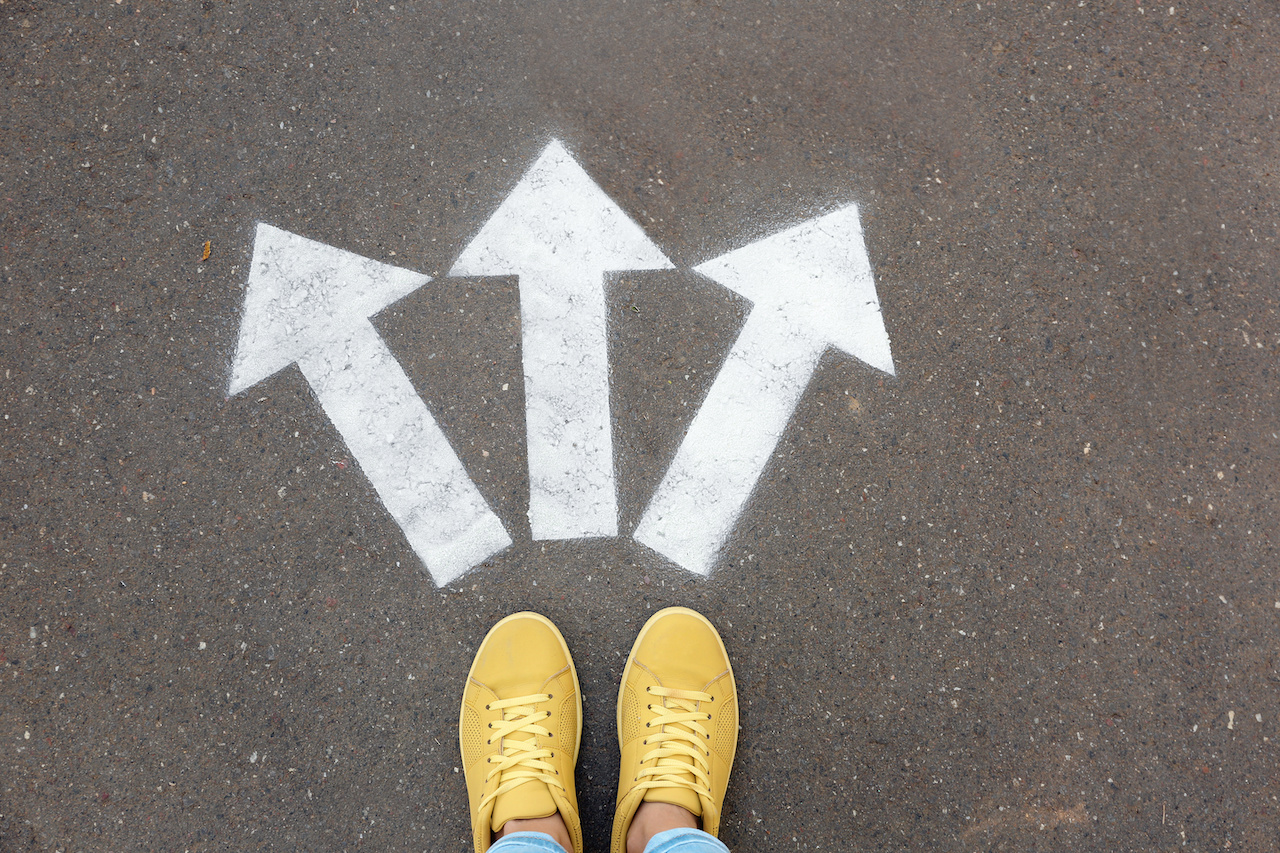 I've always believed in choosing one path. I like consistency and knowing that I am following something all the way through. So, I've felt that it was important to create your own lane, commit to it and stick to what feels like an authentic path. I was committed to conceiving my baby naturally. With a PCOS diagnosis, the support of good doctors and guidance on what to do to work on balancing my body, that still seemed possible (despite it being a little more complicated than I would have hoped). In the last few years I've put every bit of effort that into it. Although I'd experienced pregnancy loss, the fact that I got pregnant has always made me feel like it was only a matter of time before things fell into place. Unfortunately, even though I've made great progress in my health and wellbeing, things haven't gone to plan. As is commonly the case, the experience of infertility has turned things on their head.
A few days ago, I started reading Oriah Mountain Dreamer's book, 'What We Ache For', in which she shares her introspections around creativity. I was struck by a single sentence in the first chapter where Dreamer says:
"I wonder and am somewhat dismayed at how often we hang on where we need to let go and give up where we need to persevere."
It left me wondering – where do I need to let go and where to I need to persevere? I know that I am not ready to give up. Being childless is not an option that I am willing to settle for. My hope and desire for a child of my own is still strong. However, the path that I have chosen to get to that desired outcome hasn't come to fruition. It is becoming more evident to me that perhaps it is time I let go of how that comes to pass. It is time to choose a different path and to be more open to what my other options are.
Reading further, Oriah Mountain Dreamer's musings go on to say:
"To the woman, to the wilful aspect of myself, I want to say, 'Let go. Let it be as it is. Even this you cannot make happen as you think it should, and if you keep trying, the ease you long for will continue to elude you, and you and those you love will suffer. It is not your life but simply Life, and it will take its own time, follow its own rhythm."
Though she is discussing a completely unrelated topic, the sentiment seemed so layered and resonated with where I am on my fertility journey – in a humble space of surrender, acceptance and readiness for change. A healthy full-term pregnancy has continued to elude me regardless of how hard I have tried, and goodness knows how much I long for the sense of ease that Oriah mentions. I have always said that if all else failed, I would eventually investigate IVF. I guess I hadn't been mentally ready to confront that reality until now. We do still have a couple of medicated cycles to go through in the upcoming months of this year, and of course we remain hopeful that this will work out for us. At the same time, I have felt it necessary to prepare myself for what happens if it doesn't work and to find some peace of mind in what our next step from there would be. And so, I am gearing myself up to changing lanes and choosing alternative paths.
With this change comes a new set of hurdles, with financing the fertility treatment being one of the man roadblocks. Although we do have really good medical insurance, in my country it excludes cover for fertility treatment. This means that we would have to pay out of pocket and it will likely take us almost a year to save what we need. It thus makes sense to begin working towards that goal now in the meantime in preparation for what may be to come. Nothing is guaranteed and I know it won't be easy. It still requires hard work and sacrifice. Yet, I feel content to step forward knowing exactly what I am working towards.
Have you had to change direction and explore a different path to what you'd originally planned? How did you navigate this change in direction? What helped you learn to let go? And what gave you the strength to persevere in areas where you needed to?
Know more about Fertility clinic in Sharjah  | Best Fertility Clinic in Dubai | IVF Cost in Dubai