Infertility and Suicide – What's the link ?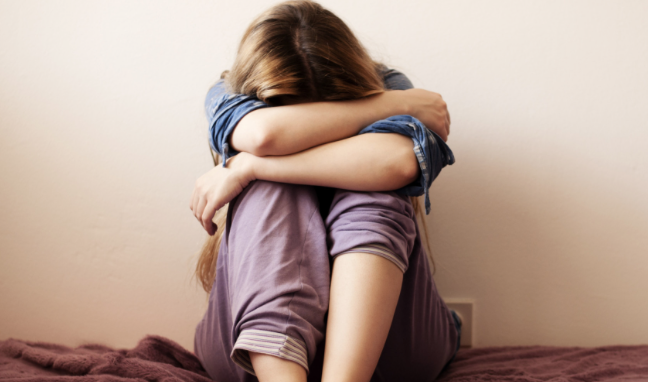 Cheers, dear readers,
Cathy here speaking up about my journey through the infertility wilderness. Today, I have decided to tackle a difficult aspect of dealing with the potentially traumatic aspects of infertility. I was going to delay this post until later, but I think it can't wait any longer. When I launched my very first blog post, an acquaintance of mine very gingerly said to me, "Why do you call yourself an 'infertility survivor'? That was a little hard to read, and I bristled when I read it. I guess I don't see infertility as life threatening." I went on to explain it to her, but was not ready to tackle that topic in the early days of this blog – but now I am. So let's take this question head on…
Can you die from infertility? Can this disease be life threatening?
The short answer is … yes, whether you choose to believe that or not. That is the truth.
From a very practical standpoint, there are many reasons why couples and particularly women can have their physical life in danger due in part to infertility. There is of course various types of female cancer (of the ovaries, cervix, etc.) that are extremely life threatening while rendering the woman infertile. Also complications such as dangerous uterine fibroids and tumors can be life threatening both in their very presence, as well as the risk of undergoing the surgeries to try to rectify and eradicate the bodily intrusions. I hope those reading this post can understand the truth in those realities and see the correlation. Thus, getting through those experiences in one piece would make the individual an "infertility survivor."
But there's something else I'd like to touch on today:
The emotional effects of infertility and its links to stress, depression and suicide.
Infertility and depression frequently go together. While you may not be surprised to learn that infertility can lead to depression, you may be surprised to learn that depression during pregnancy and after pregnancy (postpartum depression) is more common in woman who have struggled to conceive. I believe it is very important to shed some much needed light on how serious the emotional ramifications of infertility can be. Dealing with the effects of infertility can mess with your head, your spirit and your very core. I can tell you that firsthand. And I had some very dark, dark days. I'm not the only one.
As we all know, depression is a major risk factor for thoughts of suicide, and actual suicide attempts. With the help of a friend of mine, we discovered that there is a 1998 study that found 13% of women had suicidal thoughts following a failed IVF attempt. That's a scary statistic. Another study found that "approximately half of the women in their sample rated infertility as the most stressful experience of their life. In addition, they found that 18% of men and 16% of women had significant psychological distress including high levels of depression." Other research has shown that the psychological stress experienced by women with infertility is similar to that of women coping with illnesses like cancer, HIV and chronic pain. Infertility is not an easy disease to cope with, and the traumatic effects don't "go away" after the last IVF attempt.
My friend and I found many reports online of women committing suicide over infertility. These tragic events once again show that infertility is a terrible disease to suffer from, with real and frightening consequences. This is a reminder that for many people, this journey is so heartfelt, that it is literally a matter of life and death.
Should we ignore this? Should we not talk about it because it's uncomfortable? Should we brush it under the carpet because that's easier? Should we fail to treat it? Should we not do further research on these facts? And do you see now why we say "infertility survivor?"
This also highlights the importance of a good support structure in the form of family members, friends, psychologists and any needed medication. If your friends or others close to you do not want to talk about it or change the subject quickly, or offer little support in the form of active listening coupled with compassionate, empathetic words, go find someone who will. There are both online support groups as well as meet ups most likely in your area. There are many books on the subject for you to read, many blogs to follow where you can interact with the author such as this one. Please seek help when and if you need it. It can take years to get to a better place, and also, just like the loss of a loved one, you don't just "get over it". Please don't be ashamed or buy into the stigma of infertility or of seeking professional help. Helps is out there. Write me an email. Drop me a line. I'm here to help. Know that I care. And I care about what you are going through. You are not alone.
Please join me next week to hear more about my personal journey down the infertility path. I look forward to speaking with you. And I wish you the best on your journey.
Warm regards,
Cathy