Infertility : This too shall pass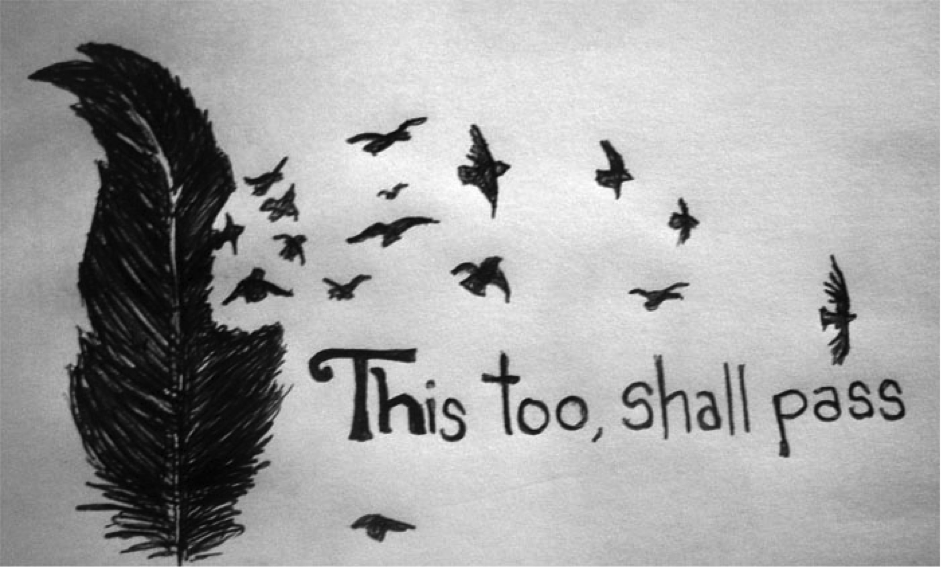 I'm not one for clichés but this phrase just seems so apt to express how I'm feeling right now and it's also one I'm hearing a lot!
As I write my last blog post for Slow Swimmers and Fried Eggs I'm full of emotion; so incredibly grateful to Dr Daamini and the Conceive clinic for allowing me to broadcast my journey and experiences on their platform and of course to the creators of this wonderful blog; Cathy and Eric whose inspiring words I'm sure have brought comfort to many.
"This too, shall pass". While this phrase is so over-used, during times of grief and pain it's hard to let the words sink in, but when the moment has passed, and you are on the other side, you can really cherish these words and how true they are. Every moment; every heartache; every year, two years, decade will pass and so too will your fertility journey. Though you may not be able to believe it now, you will not always be in this world of chasing after your baby. One day you will either have one or you will move on in another way and you will be ok.
The past year has been so full of pain, joy, surprise and hard work but ultimately, I have moved on to another chapter in my life; my career and my relationship, one that I never thought I'd see.
Taking time to reflect and look back is so important to see how far you've come and to be able to truly appreciate everything you currently have. Even if you're in the middle of treatment or coming out of an unsuccessful cycle, you're still one step closer to leaving infertility behind you – holding onto that fact might help you get through the dark moments and keep you looking forward.
If I think back to where I was 2 years ago, it was a world away from my life now.
I had just had my second miscarriage after 2 cycles of IVF, had moved into a new family home and was devastated and heartbroken. I really felt I'd hit rock bottom, that we couldn't cope with any more trauma and that our dream of a baby was over.
A year later I was pregnant with my now 7-month-old boy.
As I write this and think back to that difficult time, there's no way on earth I could have anticipated what was just around the corner.
Infertility, whilst having shaped me in many ways and led me to where I am now, is now something I feel I'm ready to leave behind and so the time really does feel right to move on mentally as well. No more do I have to think about my cycle, research endless treatments, herbs, exercises, case studies.
Fertility took up so much of my life, as I'm sure it does yours, for years and while I was immersed in it I never thought there would be a day when I wouldn't be plagued by it, but I now feel released by its shackles and it feels amazing and while motherhood presents a whole new set of worries, it's still where I want to be and I'm so grateful to have this chance to change the narrative of the past few years.
I deeply hope that all of you find your pot of gold at the end of your long journeys, but whatever happens, try and find comfort in the fact that you are doing everything you can and that one day it will all be over.
Sending much love and best wishes,
Julia x