Infertility, Lockdown and Feeling Empowered Despite it All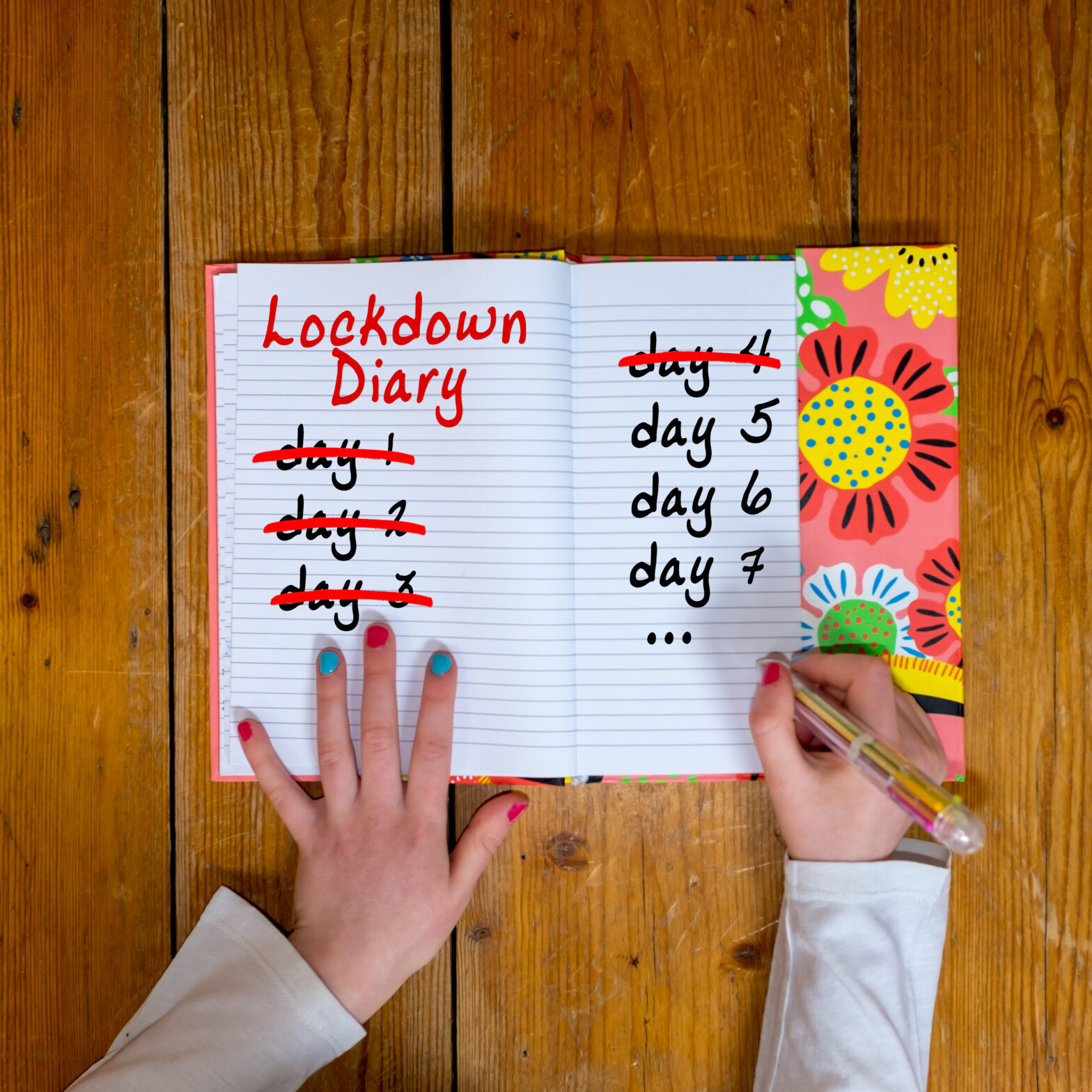 It's been a whirlwind of a month, and many of us are still trying to get our heads around it all. At the end of February, my husband and I travelled to the UK to visit family in London. Despite the cold weather, it was a really lovely trip. We spent quality time catching up with family and friends, explored the city, visited art galleries and thoroughly enjoyed the experience. I also got to attend an amazing fertility massage course while there.
At the beginning of our holiday, there were very few reported covid-19 cases in the UK, and thus little cause for alarm. Even so, we were mindful to follow the guidelines around hygiene and made sure to be extra careful in public spaces as a precautionary measure. By the time we left at the end of our holiday around mid-March, however, the initial picture had completely changed into a much scarier one. On our arrival back home we were screened at the airport, then immediately had covid-19 tests done and went straight into self-quarantine (since we were returning from what was considered a high-risk country). Within the days that followed, our country declared a national state of disaster and a travel ban to high-risk areas. Shortly thereafter a complete national lockdown was instituted. It's been such a nerve-wracking experience throughout, as I'm sure it has been for so many people. We've been counting our blessings a lot. We're really grateful for our health, our safety and that our test results came back negative. We are also fortunate to have returned home just in time, as we could have been stranded abroad for far longer than we anticipated.
Self-isolation and living in lockdown have been a mixed experience. On the one hand, we are learning to appreciate what is actually essential for living, what is not and how little we actually need in order to feel fulfilled. We've had space to slow down, to simplify our lives a bit and focus more attention on the light-hearted things we don't always find time to do when life is busy. I've enjoyed painting with watercolours, a really calming activity that I haven't done in a long time. I've had time to tackle projects that have needed my attention for a while. I've also been doing my best to have fun with 'at home' workouts.
On the flipside though, it has been very confining. I do miss the in-person contact with friends and family. I really miss the outdoors, our morning nature walks, the aerial yoga and movement studio and going to the basketball court. The lockdown has also meant that I am unable to take the next step forward on my fertility journey. I'd initially planned on having an appointment with my doctor early April, as I was ready to investigate commencing with a medicated cycle. This is something that I was actually meant to do 6 months ago, but had postponed due to experiencing PTSD and anxiety after our ectopic pregnancy loss. I needed time to work through that first, though now that we are ready to get the ball rolling again; it seems that once more it was not meant to be.
Shifting From Feeling Disempowered to Empowered
In my previous blog post here, I wrote about finding calm in the chaos, managing anxiety and making peace with the waiting game which is essentially what infertility is. Paying attention to and practicing these things has been a lifeline in keeping me grounded. However, I've still had an underlying sense of being disempowered in the situation. This nagging feeling led me to explore what I can do to shift things and how I can still feel empowered despite all that is going on right now. So, along with my gratitude journaling practice, I've added an additional journaling prompt as encouragement to make a list of – Things that Make Me Feel Empowered in My Fertility Journey.
At least once a day when I am feeling stuck I try to go through the list of things that help me feel more empowered. I expected it to be a bit of struggle to find positives to add to my list. However, it's actually worked our better than I'd anticipated. Creating this list for myself has shown me that in the meantime, I can eat healthy fertility-friendly foods to boost my immune system and help my body prepare better for the upcoming journey, even if I don't know for sure when exactly that will be. I can still take my supplements every day to support my body. I can keep up with my exercise routine to stay fit and healthy. I can manage my stress and anxiety so that I am calm and my body is receptive. I can read the collection of fertility, women's health and parenting books that I haven't gotten to yet. I can do my fertility affirmations daily and listen to fertility audio meditations or visualisations to prepare myself mentally and emotionally too. Yes, while I've had to surrender control in a big way, there are several things than I can focus my attention on. Knowing this makes me feel a whole lot better and as though I am still being proactive even though things are at an indefinite standstill.
Are you feeling disempowered right now when it comes to your fertility journey? If you are, then I encourage you to look at where you need to make peace with the things you are unable to change, and then spend some time exploring what you can focus on for the time being. What makes you feel more empowered when it comes to your fertility? Create a list. Explore your list in detail and write it out in a journal. Then look at how you can use this as a foundation to start building on.
Ends