Do Your Furry Friends Give You Emotional Support During Infertility?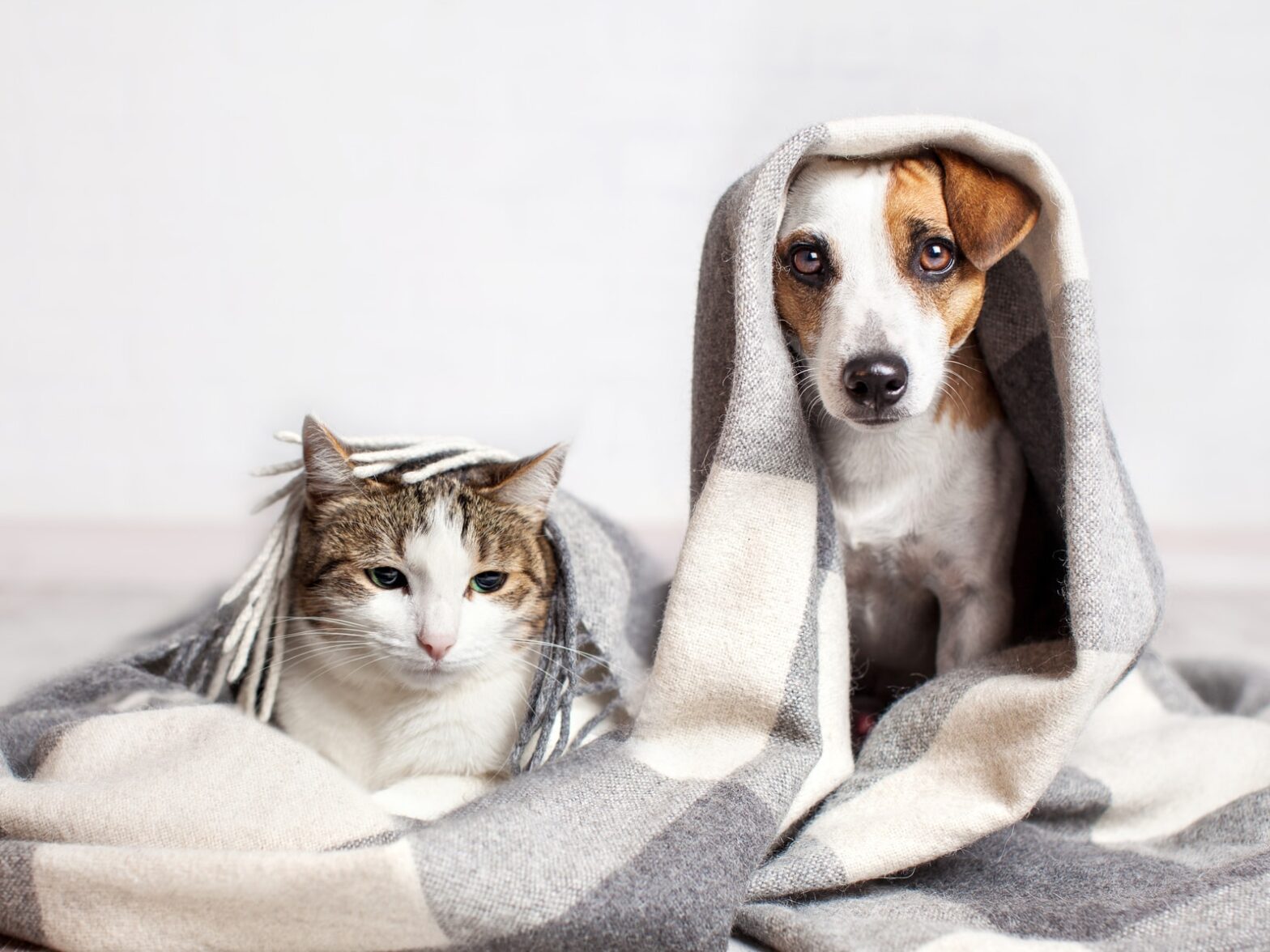 This morning a friend of mine put up a touching social media post paying tribute to her cute dachshund that had recently passed away. It was very sad news since I know how much her dog meant to her. It got me thinking about our furry friends, the loving bonds we share with them and how they unassumingly affect our lives.
A few years ago, not long after having a miscarriage, I felt a strong urge to get a pet. I couldn't explain why exactly that was. To be honest, it all felt a little silly, but I just knew that it was something that I needed. Since my husband is allergic to cats, a feline furry friend wasn't an option, and I thought that our home with its limited garden space would be unfairly small and confining for a dog. So, in the end we decided to get a pet rabbit. We named her Yarrow (after her favourite garden herb), and what a sweet and spritely dwarf rabbit she turned out to be. She was a delightful addition to our lives from the moment we brought her home.
I'll never forget how comforting her presence felt during that first week. Just a few days after we got Yarrow, my husband had to travel out of town for a conference. I was home alone and we had a massive thunderstorm that knocked the power out in most parts of the city that night. It was all a little unnerving. Yet, as I sat in the light for flickering candle flames, listening to music off my phone with her calmly darting about the living room without a care in the world, I didn't feel so alone. It was nice to know that she was there curiously exploring our space and familiarising herself with the surrounds. Now, six years on, her presence still seems to calm me. On stressful days I tend to sit with her and play. She is always so full of life and her playful nature ends up pulling me out of my funk without fail. It's been a joy to watch her grow and learn and to teach her to play different games. I love the way she flops her warm body down on the floor next to me and gestures for me to stroke her head. I love how excited she is to see me in the mornings or when I return home after being out. In hindsight, it's quite clear that she has fed the kind of warm connection to life that I was craving. When I think about it now, I guess the underlying urge that drew me to her was my unexpressed desire to share my love and to have someone to nurture. What I appreciate very deeply, although it took form quite unexpectedly, is that she's has had a soothing way of nurturing me to.
I've had many a conversation with fellow sisters on their fertility journey who feel that their pets have been a great source of emotional support through the highs and the lows. When I did some research to find out people's opinions about pets playing a role as an emotional support system for those dealing with infertility, I came across a very heartfelt article by Lisa Rosenthal, a Fertility Yoga instructor and blogger, where she writes about the comforting presence of her dog, Springfield, during her fertility struggles. She wrote:
"She was there for the two miscarriages. She was there for every disappointment in my fertility treatment. She sopped up my warm, wet tears. And she never, ever judged me. I never overreacted for her, she was patient with how long I needed to grieve. She never gave me advice that made me hurt more and feel even more isolated. She was just there, offering warm fur, even breath and love."
In another article that I came across, the writer, Lora Lucente, wrote about how adopting her dog, Jack, subsequent to receiving an 'unexplained infertility' diagnosis had a positive impact on her emotional wellbeing. In the article Lucente said:
"You may be wondering how a dog could even help someone who is struggling with infertility. Of course, a dog can't directly fix a person's fertility problems. But, dogs have the incredible capabilities of unconditional love, companionship, and freaky effects on health."
She adds that what she found in her experience was that caring for Jack helped satisfy her biological need to nurture, while at the same time it also gave her a sense of purpose that made her feel needed.
I could definitely relate to what both of these women articulated so beautifully. The idea that pets could have this kind of effect on us shouldn't be surprising. For one, animals are so easy to love and psychology also tells us that having them in our presence benefits our mental health. In the 2018 Psychology Today article, How Dogs Drive Emotional Wellbeing, the author Caren Osten highlights a University of British Columbia study that connected 246 students with therapy dogs that showed that students who engaged with the dogs "reported a significant decrease in their stress level, along with increased happiness and a higher energy level following the session."
It is little wonder that the New York Times reported a spike in pet adoptions in the midst of the corona virus and lockdown. It is so easy to overlook how our pets both show us empathy and allow us to feel fulfilled in expressing our empathy and the natural need we feel to nurture and care for life. Yet, I've found that bond to be so therapeutic and special. Our pets remind us to be mindful, present in the moment and reconnect us with our own inner child through play. Beyond the emotional benefits, they are also known to keep us physically active and thus have a positive effect on our health as well.
Do you have a furry friend in your life? How have they impacted on your life while you've been facing fertility challenges? Take a moment to appreciate the little ways in which they have brought you joy during this period of your life.
As Lisa Rosenthal said, "Fur babies do not replace human babies, but they make the journey far less lonesome."