Expressions of Love and Loss Through Community, Art and Writing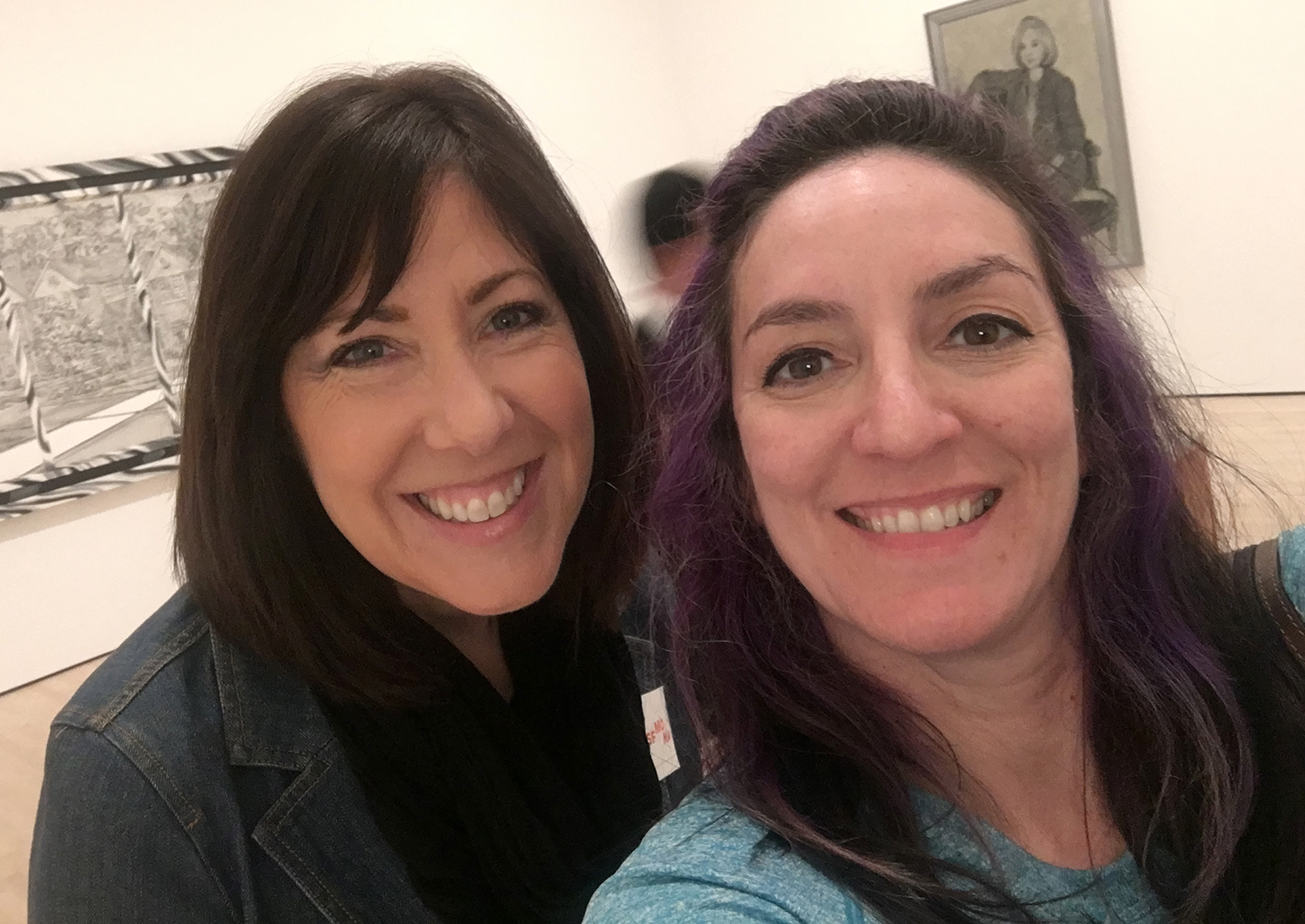 Cheers, dear readers,
A couple of months ago (my how time flies!) I had the opportunity to meet up with not one, not two, but three wonderful women I have met through our Global Sisterhood community of women who have survived infertility. What an absolute pleasure and treat! They all happen to be in California where I was on a business trip traveling to Los Angeles and San Francisco. As I've made mention here on our humble blog before, the power of community cannot be overstated. Reaching out for emotional support from others who have been in the trenches of whatever it is you are struggling with helps one feel normal, understood, seen and heard. The acknowledgement and validation can mean the world on bad days. Sometimes we even need these highly valuable friends to remind us that we are there for them, and it is safe and often advantageous to come out of our protective caves and come get a hug, an affirmation nod, and a "Me Too!" from a trusted peep.
In northern California, I had the infinite pleasure of spending time with my good friend Pamela Tsigdinos, author of Silent Sorority the book as well as the blog of the same name. Soon we will have a podcast with this lovely, deeply inspiring and brave lady. At her suggestion, we went to the San Francisco Museum of Modern Art (SF MOMA) – an excursion Pamela had been wanting to do for some time and I was only happy to oblige. Being a graphic artist, I jump at the opportunity to indulge my desire to check out museum-worthy art. We particularly enjoyed this sculpture piece featured in the photo that showed the "chaos" of life. We thought it very eloquently displayed how sometimes we are barely keeping it together through this rollercoaster of life – that certainly includes the before, during, and aftermath of the infertility journey. I can't share my gratitude enough for this incredible woman traveling over an hour and a half each way to come visit me while I was in her neck of the woods. You rock, Pamela! Love you!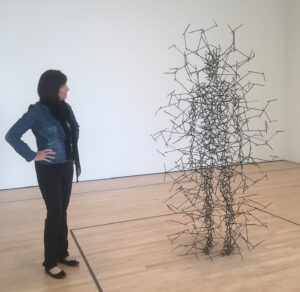 Then I also got to spend much quality time with my other great friend Lisa Manterfield (author of I'm Taking My Eggs and Going Home and Lifewithoutbaby.com) whom I have already had on our humble yet fearless podcast here at Slow Swimmers & Fried Eggs. My generous friend came and picked myself and my colleagues up at our hotel and took us to lunch at Hermosa Beach to a wonderful and awesome beachside café, Martha's 22nd Street Grill. There she told us all about her upcoming book, Strange Companion that focuses in a unique and creative way on grief. I cannot wait to read it and plan to do a book review here in the future.
To my delight, Lisa invited me to her book launch party later that week up in Sonoma County where I happened to be planning to go for a wine tasting afternoon. Not only did we thoroughly enjoy this sweet, thoughtful and creatively decorated book launch party for my uber-talented friend, but I also got to see yet another great friend who has been on our podcast with the premier episode, Kathleen Guthrie-Woods (co-author of Lifewithoutbaby.com and the upcoming book The Mother Of All Dilemmas). What a spectacular evening on a beautiful night in gorgeous northern California!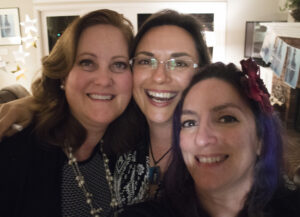 I am beside myself grateful for these incredible and inspiring women in my life. Sometimes I have to pinch myself that these fearless, inspiring, generous and talented ladies are my friends and part of my world. See, there is often a silver lining to trauma if we do indeed look for it after we come out of our caves and into the world. There is beauty everywhere when we work to create the right mindset of generosity and gratitude. Pamela, Lisa and Kathleen, thank you from the bottom of my heart for creating the space and time to share yourselves with the world and with this gal [points thumbs at self]. Keep being awesome and crushing it with your amazingness! And know I always have your back!
Please join me next week to hear more about my personal journey down the infertility path. I look forward to speaking with you. I wish you the best on your journey.
Warm regards,
Cathy