Acknowledging the "hard" in the decision to adopt or not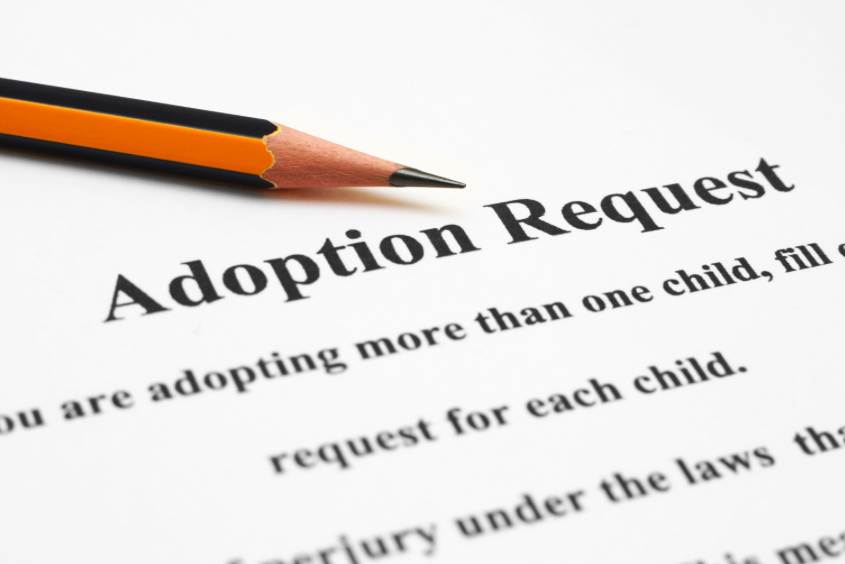 Cheers, dear readers,
I was recently having a deep conversation with a great friend where we discussed our childhood experiences. The conversation took many twists and turns and gave me much food for thought. As recently as this morning, I was still pondering the nuances of that conversation. It reminded me how much my childhood, the experiences I had in my family or origin, and the experiences that shaped who I am today all factored into my decision to not adopt, post unsuccessful IVF fertility treatments.
I am often struck by some of the misconceptions out there and (albeit unintentionally) insensitive comments that have been said to us and others we know about adoption. Here are a smattering…
"Adoption is easy. Anyone can do it. Just go get a child!"
"There are so many children out there who need good homes. Since you can't have your own, why don't you adopt?"
"Adoption is not that expensive. You can get a child for 'free' through fostering."
"You guys would be great parents! Age won't be a limiting factor for you."
"Adoption is easy / not that hard / not that emotionally stressful."
"Have you considered adoption?"
"Adoption will solve your infertility problem, right?"
And the all famous that we have talked about here before:
"Just adopt."
There are many things families need to consider prior to making the decision to adopt. Yes it's true that some families consider adoption after struggling with infertility issues. But keep in mind that infertility, or the inability to have a child biologically, can represent a devastating emotional loss for individuals or couples who wish to become parents. Couples hoping to create a family and struggling with infertility often face their first real loss in their experience with unsuccessful pregnancies, as well as the loss of their hope for a biological child.
Eric and I were emotionally, spiritually, and financially devastated after our infertility diagnosis and subsequent failed treatments. We were a bit shocked at how much that took out of us! We realized in essence that we were wounded from that ordeal and needed to heal. It can feel very off-putting when our well-meaning friends seemed to invalidate our experience and real pain with dismissive or "just fix it" comments like some of the above. Everyone's journey to healing and recovery post-grief is theirs to traverse. The decision to adopt is a very personal one indeed.
Also upon reflection, consideration and research (over the course of two years that included visiting an orphanage in Russia), we also realized that not only were we emotionally stressed, but the child whom we would be considering entering our family and lives would also in effect be emotionally wounded from the loss of their biological parents and family of origin. It was made clear to us that it often takes a special kind of human to take on the challenge of raising a child that perhaps has emotional scars and other issues surrounding how they came to the adoption process. There is a metaphor when flying in a plane about in the event of a loss in air pressure, we must put on our air mask before assisting others. Eric and I felt that we had a fair amount of healing to do ourselves before we had the bandwidth to take this massive responsibility on. And at the age we were at (about 43 and 44 respectively), we had already aged out of many options to adopt or at least would not look as "attractive" next to younger parents in the very real competition to be selected as would be parents for an infant.
Lastly as I implied earlier, I realized that in my family of origin home, I had learned to live with some aspects of verbal and emotional abuse. Through deep introspection, tons of research and reading, therapy, many bouts of internal work, I had overcome some of the damage that could have been done. But some of the scars are indeed still there as I cannot change my past or where I came from. What factored into my decision thus was also not passing on any residual aspects from the dysfunctional aspects of my upbringing. Parenting is a big job and my parents did that level best that they could. I am very aware of that and grateful for the wonderful childhood that I did have. But life isn't perfect and we all have the right to self-determination, making our own decisions that work for us, our circumstances, our relationships, our lives. Be gentle with yourselves if you ever find yourself in the throws of deciding whether to adopt or not. Remember that at the end of the day, it is yours and your partners' decision to make. Others that care for you and love you will respect your decision. And that decision could take you years to come to, as well as the adoption process itself could take years (or not – it can be quite unpredictable).
Before actually starting the process of adoption, there is much for families to think about and learn in order to prepare themselves emotionally to bring a child into their family. Connecting with other families who have adopted is one way to help families determine if and what type of adoption is right for their family. Make sure to find resources to help you learn about adoption and prepare for the adoption process if that is the route that you someday take to expand your family.
Please join me next week to hear more about my personal journey down the infertility path. I look forward to speaking with you. I wish you the best on your journey.
Warm regards,
Cathy