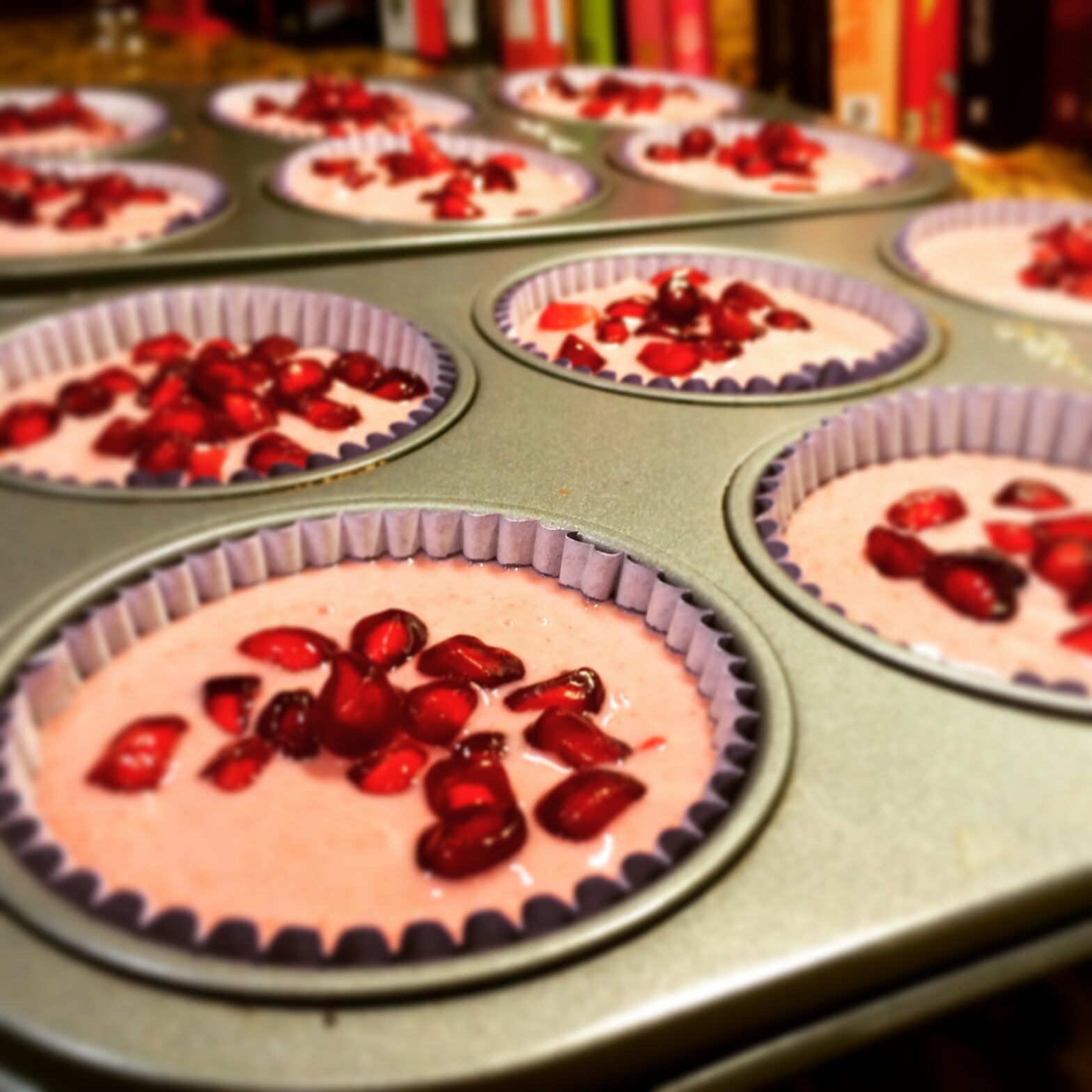 It's been a hectic  work week as a result of which I was parted from my beloved kitchen by virtue of never-ending meetings. Boy was I glad to be back in there over the weekend and spend happy hours rummaging in my cupboards and dreaming of what to make and what flavours will work and compliment each other ; it's my happy place and believe you me, it's taken a while for me to get here 🙂
So much so that I deem kitchen therapy as satisfying and therapeutic as my workouts. It really has a wonderful way of liberating you from the outside world and alien thoughts and making you focus and connect with the present. Something which is so very hard to accomplish today especially when that wretched phone won't stop beeping!
(note : silence your phone prior to a workout and being in the kitchen cooking. It's the best favour you can do for yourself)
Anyway so on to my YoCus (indulge me if you will please). Portion control is important when it comes to snacks to ensure you don't go overboard on the your day's calorie intake. I for one love yoghurt and fruit as a snack, but not unlike others, I have a tendency to sit with a large bowl and go on devouring spoonful upon spoonful. The answer, controlled-individual-portions of course  🙂
The nutrition facts along with the taste of these will have you sold !
Calories per cup : 33 kcal
Refined sugar-free
Sugar per cup : < 1.5g
High protein
High omega 3 and omega 6
You will need :
1 cup of low fat yoghurt
1/2 cup of almond milk
1 small punnet each of raspberries and strawberries (feel free to use other berries)
2 tsp cinnamon (again I love the spice so I always use a generous amount)
2 tbsp chia seeds
Topping : I sprinkled pomegranate seeds but you may use crushed nuts or slice almonds or even cacao nibs
Muffin trays lined with paper cups
Method :
In a blender, blitz the almond milk, yoghurt and berries first. Then add in the chia seeds and cinnamon. Blend well till it's a pour-able mixture !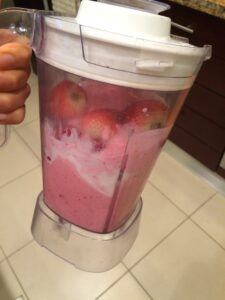 Pour the mixture into the muffin cases lined trays. Sprinkle a top with pomegranate seeds and deep-freeze overnight.
12 hours later …. enjoy your snack 😉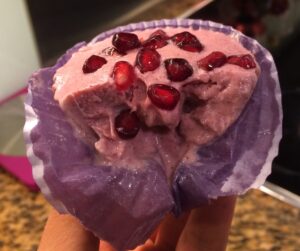 The picture looks a little gooey and runny because I couldn't wait the overnight freeze and delved into one just 3 hours after I placed them in the freezer. That being said – YUM 😀