Journaling Through Infertility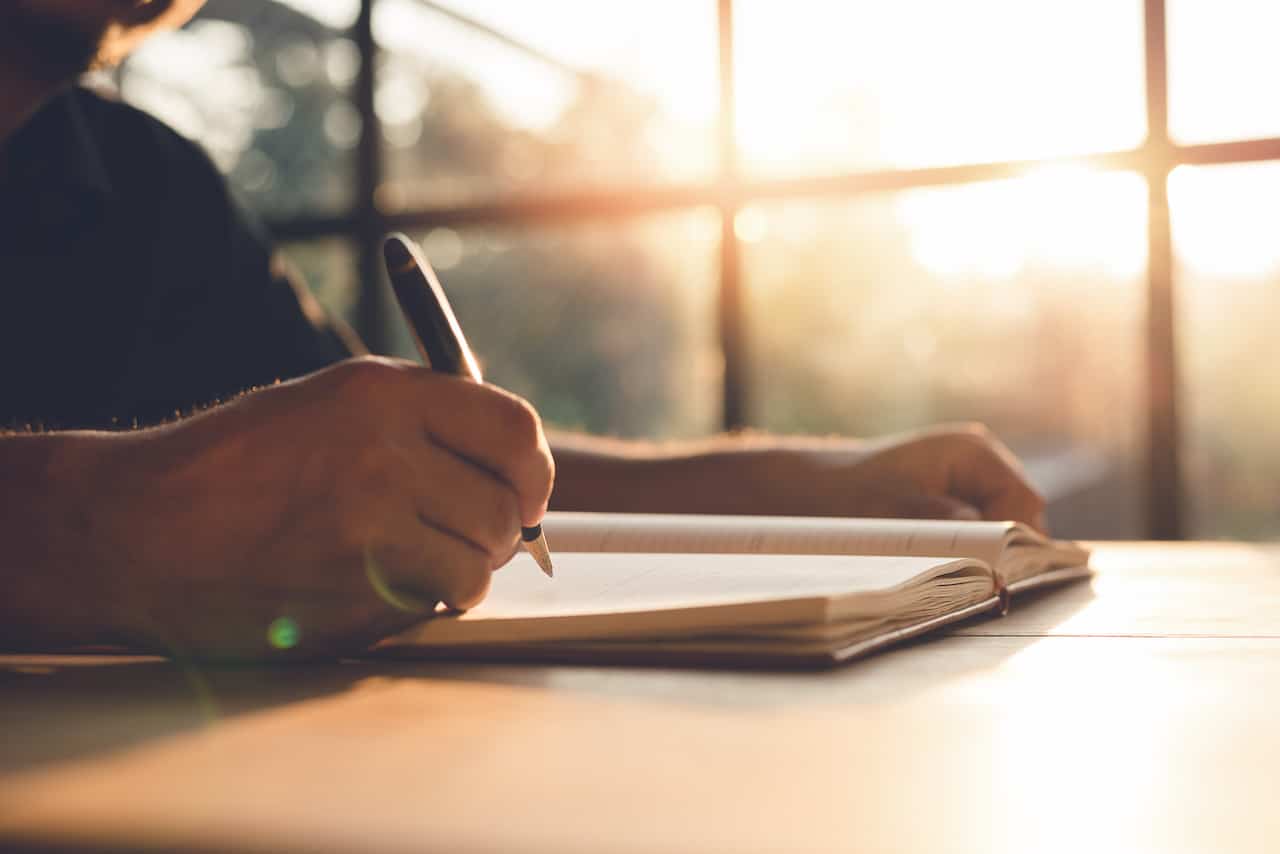 In my early 20s, I attended a creativity workshop that was hosted by the lovely life coach I was taking sessions with at the time. She introduced us to Julia Cameron's book, The Artist's Way, which was basically a 12 week program on connecting with your creative self. One of the practices that the book offered was to do what Cameron called the "Morning Pages". Each morning, she instructed, as soon as you wake up, grab your journal and write 3 pages of whatever needs to be expressed before moving on with your day. It didn't matter what you wrote about, as long as you committed to the process and showed up to write your morning pages daily. I really took to this particular practice. As a writer, it was natural for me to journal about my emotions, my daily musings, my experiences and the impressions they left on me. 
When I started trying to conceive a baby, this form of journaling became a great source of emotional release. Along the way I've filled hundreds of pages with my hopes, my expectations, my fears, disappointments, heartache and grief. In putting pen to paper, I've explored questions about what kind of mother I hoped to be, what inner work I still need to do in order to grow and be a better version of myself and how to manage my anxiety. I wrote down inspirational quotes, crafted fertility affirmations to keep me hopeful and wrote letters to my future baby. Journaling was one of the therapeutic practices that helped me process my grief after pregnancy loss, bringing me clarity and offering me perspective. Beyond my personal benefit, my journal writings have also formed the basis of some of the blog posts I've written and shared in the hope of offering encouragement to others. The journal that I kept in the period before and after my ectopic pregnancy laid the foundation for my book, 'Mending Softly – Finding Hope and Healing After Ectopic Pregnancy Loss'. Similarly, my personal experiences of and love for keeping creative journals along my fertility journey is what inspired me to published the Fertility Calm Creative Journal, a tool that includes various writing prompts, fertility affirmations and colouring pages for mindfulness and cultivating a positive mindset while trying to conceive. It has been deeply rewarding to have the opportunity to synthesize my own lessons, insights and the things that I found helpful or healing and then turn that into resources for women going through similar to use. Each time I get positive feedback, I am so grateful that someone was able to find meaning in what I shared. 
In addition to writing morning pages, I also find guided journals with shorter writing prompts and organizers very helpful too. When you don't have the time or space to write in depth, it is nice to have alternatives that still allow you to experience yourself or get some  clarity, release your anxiety or just be a little creative. Many people enjoy bullet journals as it is a fun, less time-consuming way to focus and express themselves. Here are a few journals that offer just that:
The 5 Minute Gratitude Journal: This is a lovely, really simple gratitude journal. It is based on the idea that positive psychology improves happiness, and it includes gratitude writing prompts and daily affirmations. Infertility can make you focus on all the things that aren't working, so this is a great way to remind yourself of the good things in your life. The journal is divided into a morning gratitude routine and an evening routine, allowing you to start and end your day on a positive note. As the name of the journal denotes, it only takes a few minutes of your time, so it's ideal for those who have busy schedules and are trying to keep things stress free. The 5 minute journal is available as a hardcover journal, as well as a digital app that you can download to your phone. 
Baby and Me Journal – Find Joy in the Now: Inspired by her own infertility journey, the Baby and Me journal was created by Hawaii-based fertility coach, Monica Cox. It is a three-year mindfulness journal that caters for various types of journeys to parenthood – including prompts, inspirational quotes and affirmations for those trying to conceive naturally, pursuing assisted fertility or going through adoption. The Baby and Me journal covers a range of topics such as setting goals, mental wellbeing, fertility health records, self-care, etc. 
The IVF Planner: This journal by New York-based fertility coach, Monica Bivas, is a really useful resource for anyone going through IVF treatment. Bivas draws on her own experience with infertility and IVF to create a helpful personal journal to help organize the process. She offers guidance on how to handle stress and bring clarity to your IVF journey. The journal includes space to track your moods and feelings and also has a collection of colouring mandalas for art therapy during the two week wait. 
Do you keep a fertility journal? How has this supported you on your personal journey? What is your favourite type of journal? 
Know more about Infertility specialist in Dubai | Infertility treatment in Dubai | Ivf centers in Dubai