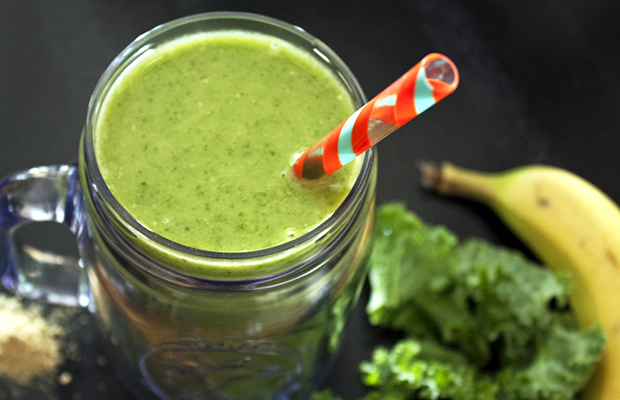 Last week I posted a recipe for a healthy way to indulge in chocolate. Based on the response to that post, I'd say that people like their chocolate!!
It's also safe to say that people want to eat food that not only tastes great, but that is clean and healthy too.
There's definitely a movement these days toward eating healthier, cleaner food to take better care of ourselves which is awesome!
Another super thing about healthy eating is that you don't have to skip out on the things that you love. You can adapt your favorite treats to be healthier. You can also swap out the ingredients for healthier ones. Since we want to increase our fertility through food we can also add known fertility boosters to give us the extra nudge we need.
In many cases our favorite things taste just as great or maybe even better!
This week I'm sharing a healthy way to enjoy a perennial holiday favorite. If you love eggnog, you're going to want to try this one!
Eggnog goes hand in hand with the holidays, but when you look at all the gunk in commercially-purchased eggnog, it's enough to turn anybody into a real Scrooge. Luckily, there's a way to get that yummy taste, in a way that's not gross, and could actually help boost our fertility.
As you know, I love green smoothies. I try to drink one every day. They're an easy, tasty way to get lots of healthy goodness into our diet. They're quick and easy to make, and they taste great. I love to drink them for breakfast because it's a fantastic way to get a healthy jumpstart on the day. They're also great to drink just after working out.
You can really experiment with smoothies to get them just how you like them, incorporating lots of different fruits to go with those leafy green veggies that are so vital for healthy fertility. You just need your liquid (I prefer a plant-based milk), your leafy greens, and a base (I prefer bananas) and then you can go to town, trying different combinations of fruits and spices to find just the right concoction for you.
So, let's make some eggnog, shall we?
Green Eggnog Smoothie
Serves 2 (unless you drink it all, like I usually do!)
2 cups plain, unsweetened coconut milk
1 handful spinach (about 1 cup)
1 banana (I prefer frozen to give the smoothie a little extra creaminess)
1 pear (stem removed)
1 tsp pumpkin pie spice
½ tsp nutmeg
¼ tsp vanilla extract
1 Tbsp ground flaxseed
2-3 ice cubes if you want even more creaminess (optional)
Cinnamon for garnish (optional)
Directions: Place ingredients in blender in order listed. Blend and enjoy the yumminess!
If you drink this during the holiday season, you'll be setting yourself up well for improving your chances of conceiving in the New Year. The spinach, banana and pear and flaxseed are all filled with essential vitamins and minerals – things like Vitamin C, folate, Vitamin A, iron, Vitamins B2 and B6, calcium, manganese – that help balance our hormones, regulate ovulation, protect the quality of our cells, and nourish our bodies for reproduction.
I'd love to hear how you like this one. Leave a comment below!
Big fertile love to you,
Stephanie xo