Chocolate Peanut-Butter Bites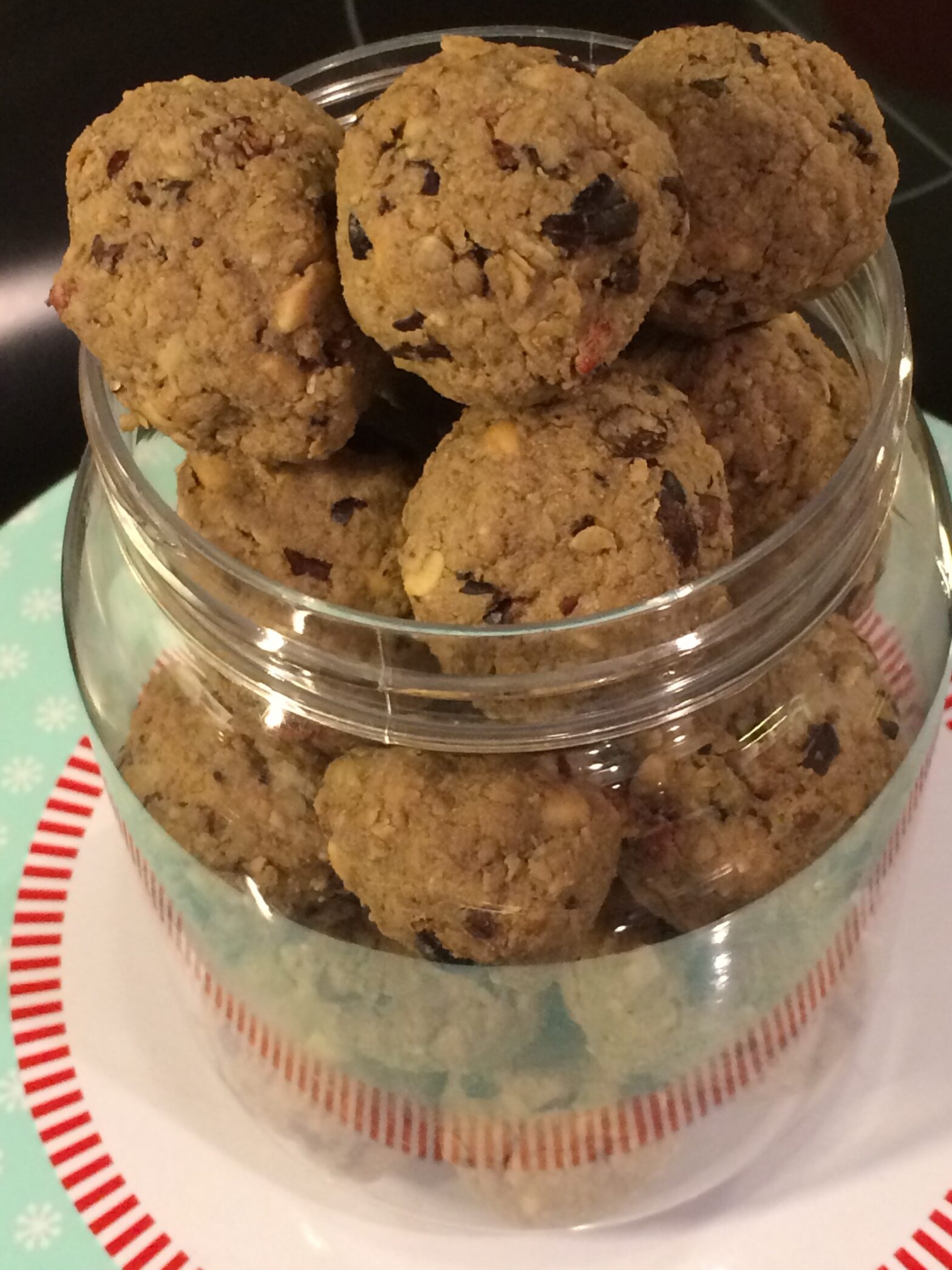 Monday night, 10 pm and the NEED of the hour was chocolate. Actually, wait, peanut-butter. Nope. Chocolate. No, peanut-butter. Chocolate. Peanut-butter. Chocolate. Peanut-butter …. AAARRRGGGHHH !
I NEEDED something sweet and creamy desperately and yet the now-much-stronger-will-power driven side of my brain wouldn't let me ruin my clean eating streak and dive in into the sugary stuff. Think. Think. There has to be a better way!
Et voila 🙂
Necessity really IS the mother of all inventions.
My chocolate peanut-butter bites boast (per bite) of 65 calories and pack in 4g of protein at just 0.6g of natural sugar. Yup you read right – zero point six grams of natural sugars !! Oh and they take just 20 minutes to prepare, roll and eat. That to me is an EPIC WIN 🙂
* Makes 30 bite sized portions
You will need :
2 heaped tbsp of coconut oil (just over 1/4 cup)
2 scoops of chocolate flavoured protein powder of choice (Smart Fitness Athlete brand is what I use because of low-calories, all-natural and low whey content)
2-3 tbsp of goji berries
Just over 1/3 cup cacao nibs
2 cups rolled oats
150g of crunchy peanut-butter (yes it HAS to be crunchy!)
** When buying peanut butter try and buy brands which have only 2 maximum 4 ingredients i.e. peanuts, palm oil, salt and brown-cane sugar. Flip the label to read sugar quantities per serving
1 tsp vanilla essence
To make :
In a large bowl mix the dry ingredients i.e. the rolled oats, goji berries and cacao nibs
In a saucepan over low-medium heat, mix together the peanut-butter, chocolate protein powder, coconut oil and vanilla essence till the resemble a creamy texture. Pour this into the bowl with oats, berries and cacao nibs.
Mix with manually with a spoon to ensure all the dry ingredients are coated with the chocolate-peanut butter mixture.
Taking tablespoon portions into your hand, press firmly into the palm to form a sphere and keep pressing and rolling with your palm and fingers till even. Store in air-tight container or alternatively store in the fridge
DARE : Can you eat just one ?  😉