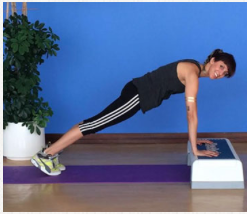 I am guilty of giving myself too much to do, setting the bar too high and ultimately finding myself either failing to complete my goals to the best I can, or to even enjoy the process as I am so preoccupied with making sure I just complete everything I have planned to do.
At work it is known as B.O.B (Buffi Burn Out) – and like clock work every 4-5 weeks, I'll hit this B.O.B wall – where I am either mentally or physically burnt out from the stress I am putting on myself.
When it comes to reaching your goals, make them obtainable, I am not suggesting do make them easy, but something that you can really focus on with enough time to do it. With private clients, I break up their long term goals into micro goals for short term goals on a weekly basis. Rather then thinking "in 3 months time I want to fit into a size.__" Rather then focusing on the # you want to be, figure out how you are going to get there with fitness goals, rather then focusing on the weight and size.
I think it is great to have a long term plan, but also these smaller fitness orientated goals are a great way to monitor small changes and to keep you motivated.
At the beginning of each week set plan that realistic goal. If you have just started adding skipping into your workouts, aim to complete 100 without stopping. You will be able to do it! And the end of the week will feel awesome. Give yourself one manageable goal each week, and each week you are a winner!