"Tapping" your way into fertility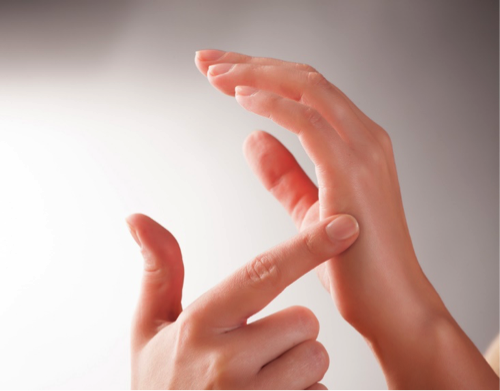 In my last post, I shared some tips to help you take control of stress and better cope through self care. Today, I want to talk about Emotional Freedom Technique (EFT), better known as tapping, which is a technique that can be tied to ancient Chinese medicine.
For those of you who have followed my previous posts, you already know that I am a huge fan of Traditional Chinese Medicine and naturopathic health and wellness techniques to help you conceive, with or without the use of ARTs.
The nickname 'tapping' is appropriate because you (or a practitioner) are essentially tapping on your body's meridians or pressure points to help you unblock negative emotions around the particular issue about which you are tapping.
I am so very focused on helping you to improve the emotional side of your fertility equation – because it is often overlooked by doctors- yet has a significant and profound impact on your ability to conceive.
For those who have endured the struggle of being unable to successfully conceive for months or years, you begin to feel helpless, hopeless and wonder if it will ever happen for you and your family.
After going to doctor after doctor who has run all manner of tests, and still give you the grim prognosis of unexplained infertility…or tell you that you have blocked tubes, fibroids, or some other condition which limits your chances of conception…
After another failed IUI or IVF cycle…
After receiving yet one more pregnancy announcement, or seeing yet another post on social media that a close friend or colleague has gotten pregnant, without even trying…
You need a way to unleash the negative energy and emotional blocks you've built up as a result of yet another negative pregnancy test ! Tapping is an excellent technique to help you and your spouse manage the roller coaster journey of TTC.
I discovered tapping some time ago, and interestingly enough, I learned how to do it successfully by watching a simple YouTube video ! My favorite tutorial is EFT Video Fertility Overwhelm by a fertility coach named Claire Brett. You can find the tutorial here
https://www.youtube.com/watch?v=84fboEBAmi4
This video takes you through the how and the why behind the technique, and Claire walks you through the pressure points as well as shares some of the specific mantras she uses while tapping about infertility.
Although I have not yet read this resource, here is an ebook that may be helpful for you as well Overcoming Infertility with EFTand can be purchased here http://www.naturalfertilityshop.com/ProductDetails.asp?ProductCode=EFTBOOK
Tapping is easy enough to do on your own once you master the pressure points and can effectively turn the negative fertility comments into positive ones. Whether you do tapping on your own or find an EFT practitioner to assist you, just get those emotions in check !! Your mind and belly will thank you.
All my best to you on this journey !