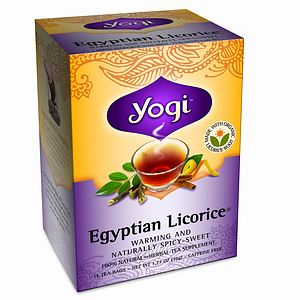 Got a sweet tooth like me? No problem. A treat every now and then is a good thing, and I am not the type of person to ban the things you love. Yes, we all know how bad refined sugar is, as how most these store bought "treats" often have more then you bargained for, E numbers, extra fats and sugars and a bunch of words you cannot even begin to say. But being a girl who likes to share a tub of Haagen Dazs with her mother in front of the TV every now and then*, who am I to tell you not to!
*Please note: every now and then!
I was inspired by my sister to write this. Currently half way through her second pregnancy the poor girl cannot stop eating cakes, cookies and sweets, considering an afternoon hot chocolate and an ice cream cone a regular afternoon snack. EEK! Not only is this sugar overload terrible for the body, but it will massively cause the body to peak and crash throughout the day with a diet like this.
There are some healthy ways to get that sweet fix if you are trying to either cut out or at least cut back on sugar.
Here are my top five sweet treat fixes when I am on my best behavior:
1. Licorice Tea – you may be actually be dehydrated rather then hungry. So rehydrate with this caffeine free naturally sweet fix. My favorite and the most sweet I have found is the YOGI, Egyptian Licorice – most health food stores here carry this brand, as well as the supermarkets.
2. Eggs – sugar and protein actually has a similar effect on the body, so having a protein snack will actually get rid of the sweet craving you are having. I keep pre-boiled eggs in my fridge when I am feeling that mid afternoon slump and need a fix. How to eat them? Options:
Simple: Have one boiled egg with salt and pepper.
My fav option: Chop up 2-3 egg white with one yolk and mix with some coconut oil (another natural sweet fix trick) along with mustard powder and seasoning for a yum and healthy sweet treat. Sprinkle with chopped nuts or seeds for extra healthy benefits.
3. Half a banana with peanut butter. Fruit, although high in natural sugar, should be kept to no more then 2-3 pieces a day max. I always have a half serving when I do to keep my daily amount of sugar grams down. ONLY use organic nut butters with no added oils or sugars.
4. Pumpernickel with coconut butter and avocado. If you are a little bit more hungry and need a real snack. This is going to give you energy and fill you up with good carbs, natural proteins and healthy oils. Coconut butter is amazingly good for you, as well as being naturally slightly sweet. Avocado packed with healthy fats, and a great source of protein. Spread them on pumpernickel bread, a great source of carbohydrates to keep you fueled until dinnertime! Idea: Add an egg white omelet and have in the morning for a high protein breakfast!
5. Cinnamon Orange slices. Cut half and orange into slices and sprinkle with cinnamon and some crushed seeds for a sweet treat, high in vitamin C and the nuts supple you with the proteins you need to keep you full and the cinnamon naturally curves your appetite, preventing any more sugar cravings.
Fertility clinic in Sharjah  | Best fertility doctor in Dubai | Best Fertility Doctors in Dubai