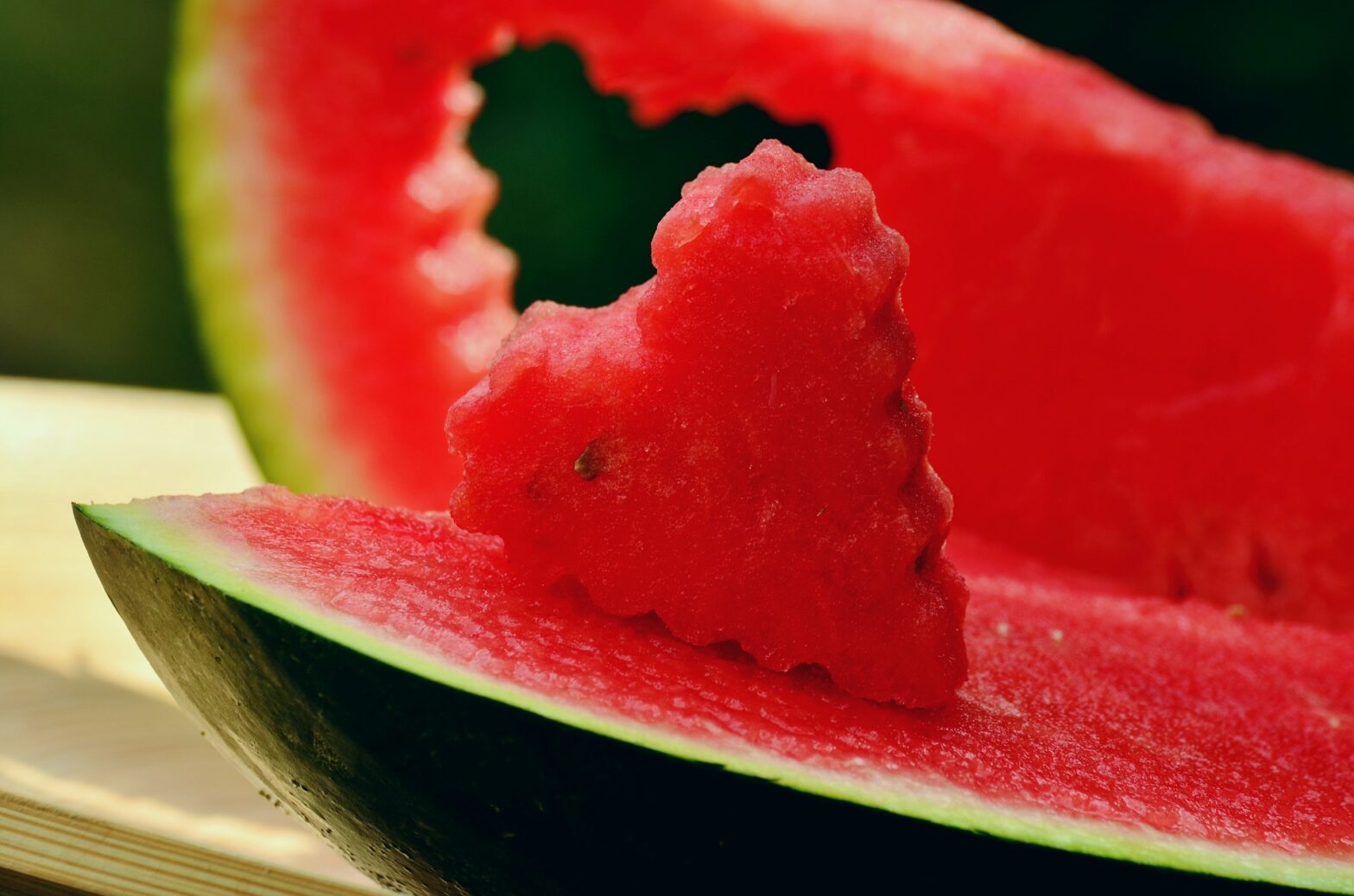 Summer is here in full swing! Where I live, the kids' last day of school was last Friday (I know, super late!), life is hopping at the pool with parties and other events, and I'm starting to get ready for my annual pilgrimage to the beach. I'm also going out of town for two family parties in the coming weeks. There's no rest for the weary – which is ironic because summer is supposed to be all about relaxing!
With summer being what it is, it's really easy to let our health habits slide a little bit. I know I already have! Remember my exultation about my 4-pound weight loss a few weeks back? Well, I think those 4 pounds have already come back (and then some, I'm sad to say).  I've slacked a little on my walking and other exercise and on my water consumption, which I know is so important.
One way I'm getting back on track with my health goals this summer – and this is a really easy way to do just that – is through drinking healthy, delicious smoothies.
In fact, smoothies are so beneficial that starting next week I'm hosting a FREE 10-Day Fertility Smoothie Challenge!
The challenge is easy. All you have to do is make and drink a delicious green smoothie every day for 10 days, from July 3-12. It's not about taking anything away from your diet or lifestyle, but adding new, good things in!
Smoothies are awesome. I can't overstate why I love them, especially green smoothies or smoothies that include leafy green vegetables. They're a great way to make sure we're eating healthy, fertility-boosting foods, especially at this time of year when we're eating more BBQ, pasta salad and brownies than we should.
With smoothies, we're drinking our fruits and veggies instead of eating them, so it's a great alternative. When we eat food, it has to go through the entire digestive process, which can take up to 24 hours, before we start to reap their nutritious benefits. When we drink smoothies and juices, the nutrients are absorbed into our bloodstream in as little as 15 minutes!   Wow!
I still advocate eating fruits and veggies – simply pointing out that drinking them is another quick, easy, beneficial and tasty way of getting them as well.
Smoothies are also great because you don't need a lot of fancy cooking equipment to make them, just a blender. There are so many awesome fruits in season right now, you can go to town trying different delectable concoctions. And all you do is throw everything in the blender and push the button. Smoothies make a great healthy breakfast because you can make them quickly and grab and go. Easy peasy – I like it!
Another thing I can't overstate is the benefits that drinking green smoothies can have for your fertility. You can load your smoothies with fertility boosting foods, and the smoothie recipes I include with the challenge are all brimming with these foods – things like:
Folate, B-vitamin, Vitamin C and calcium-rich leafy green vegetables like spinach and kale
Fertility superfood avocado, full of folate and healthy fats
Antioxidant-rich berries, which help protect the quality of our cells, including precious egg and sperm cells
Potassium powerhouse bananas
Flax and chia seed, rich in Omega-3 fatty acids, which also protect the quality of our cells and are great for heart health
I know drinking something made with spinach and kale might not sound too appealing, but trust me. The smoothies are so yummy they taste like milkshakes! My 3-year-old son adores them, asks for them and can't get enough of drinking them! So it's definitely worth giving smoothie drinking a try if you haven't yet.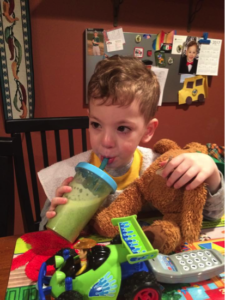 Here's my 3-year-old son Charlie (with constant companion Go-Dog) chugging on a green smoothie
Today I've got one of the smoothie recipes from the challenge for you. It's got the quintessential summer food – watermelon! Watermelon contains lycopene which makes it especially beneficial improving sperm quality and improving male fertility – so make this one for the man in your life!
This smoothie also has strawberries, which are rich in Vitamin C which promotes progesterone production and helps manage luteal phase defect.
Give this one a try and let me know how you like it!
And it's not too late to sign up for the challenge – come blend with me and have fun!
Love,
Stephanie xoxo
Watermelon Delight Smoothie
Ingredients:
2 cups coconut milk
1 handful spinach (about 2 cups)
1 cup chopped watermelon
¼ cup strawberries
1 tsp. fresh mint
1 Tbsp chia seed
Directions: Put ingredients in blender in order listed. Blend up and enjoy!
Here's everything in the blender, ready for action.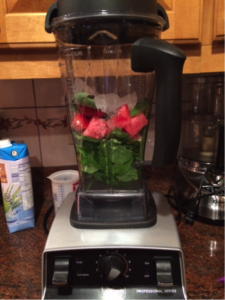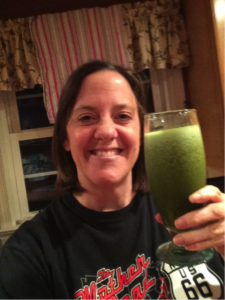 Here I am, ready to enjoy my Watermelon Delight!