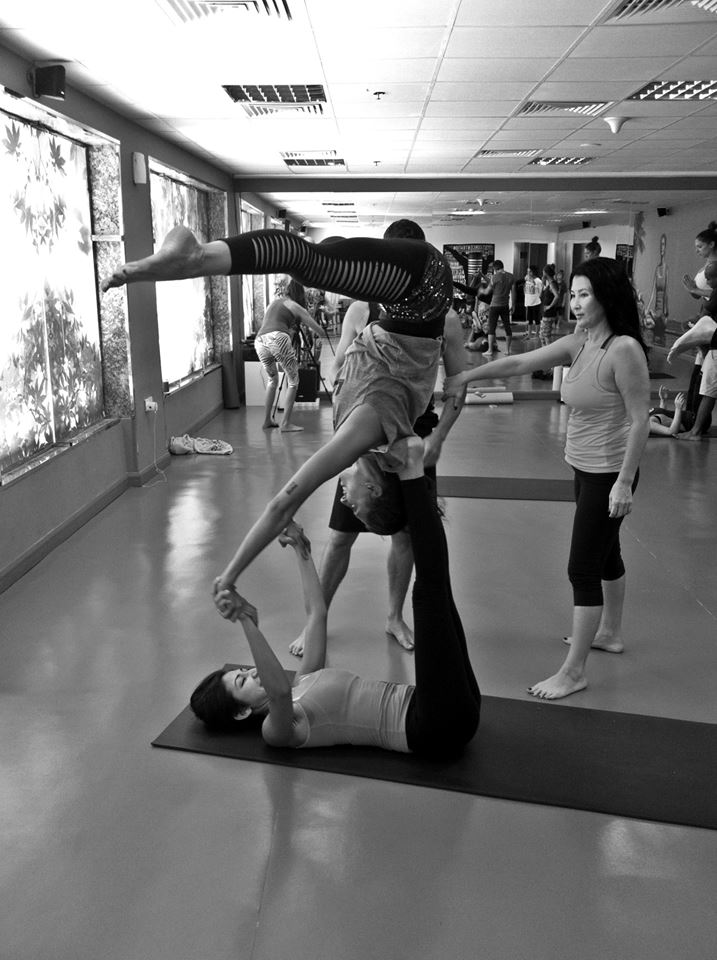 We all know how important it is to work out, keep fit, we gotta lift weights, do our cardio, stretch, rest… But you know what I think is more important then pushing yourself to "work out", is to have fun above all! Life is too short to spend time doing something you don't enjoy. Make working-out fun and social, then it'll become a habit you never quit.
In the last few months I have found myself spending my evenings hanging upside down in the park, weekends climbing up Aerial silks over looking the yacht club, bruising myself learning how to pole dance.. and I have to say, I am having the best time ever!
If lifting weights or running 10k is not your idea of a fun time, then find something that is fun. You are more likely to keep it up if you enjoy what you are doing. By making your activities social, you are going to find yourself doing more with friends then just brunching at the weekends. With the cooler weather, be outside as much as you can, try SUPing on Kite beach, take an outdoor yoga class, try rollerblade on the bike track on the beach.
There is never an excuse to have fun! So lets play!