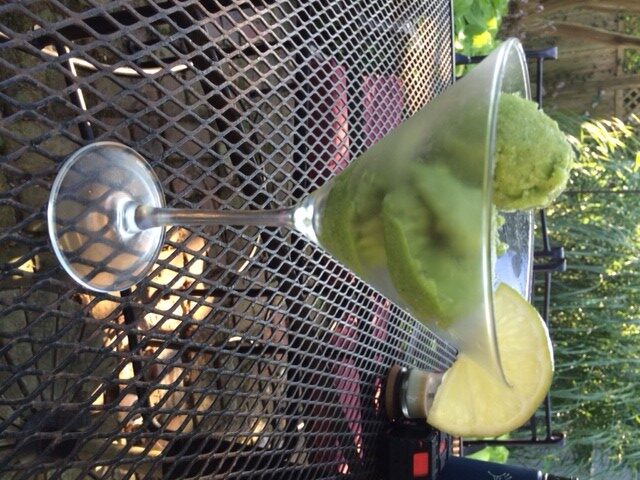 This week I happen to be on vacation. I'm at the beach in Cape May, New Jersey with my family. My husband and son, to be sure, but also extended family. We rent a big house and spend 2 weeks soaking up sun and surf, eating good food, and taking advantage of all the awesome things this historic beach community has to offer.
It's an annual pilgrimage; my husband and I first came here after our wedding in 2008. It wasn't our official honeymoon, just a quick trip to have somewhere to go just after tying the knot. Neither of us had ever been to Cape May before, and we chose it because we wanted to go to the beach, it was relatively close to our house so it was an easy trip which was appealing after the stress of planning a wedding, and I'd heard great things about the history, architecture and amenities of the area. We loved Cape May so much, from that first visit, that we started inviting family to join us, and now coming here for 2 weeks in July and August is a revered family tradition.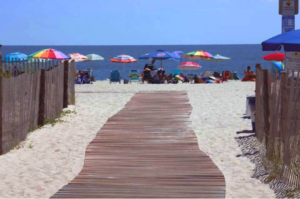 Cape May, New Jersey
We've been having a great time here this week, as usual, but "fun in the sun" now has a new meaning for us. It is SO hot! New Jersey, and the entire East Coast of the US, is in the middle of an intensely oppressive heat wave! The first day here it was too hot to even go sit on the beach – in fact, it was too hot to do anything except stay in the air-conditioned house and sleep!
We've really needed to find ways to cool down while we ride out this heat wave, and I've turned to food. Like I said, we like to have good food on our vacation, and we plan our meals and desserts very carefully! Shortly before coming on vacation, I tested a recipe for an amazing, healthy and fertility friendly sorbet. It is so good that, in the 4 days I've been on vacation, I've already made 2 batches!
Unlike ice creams and sherbets, which contain dairy products, sorbets are fruit-based, which makes them a little lighter – terrific for a really hot day! Some experts do advocate the intake of full-fat or reduced-fat dairy into your diet while trying to conceive. Excessive consumption of dairy leads to inflammation in our system, which can, over time, result in chronic illness, but in moderation dairy is probably okay. I'm personally not a huge fan of dairy and look for alternatives where I can, like plant-based milks for my smoothies and unsweetened fruit juice concentrate for desserts like this sorbet.
While traditional sorbets are made of fruit and sugar or sweetener, this sorbet does NOT have sugar but DOES have green goodness, which makes it a wonderful fertility-boosting dessert.  And did I say it was oh, so tasty?!
This sorbet couldn't be easier to make. All you need are 5 ingredients and a high-powered blender like a Vitamix or Blendtec. If you don't own one of these awesome machines, you need to run out and get one! Refreshing sorbet is but one delicious thing you can make with it – it will totally transform how you eat!
If you've been following me here on B-Method, you know that these are some of my favorite ingredients to use in foods. Spinach and other leafy greens are amazing foods for boosting fertility, as they're loaded with folate, Vitamin B, calcium and other essential vitamins and minerals. Avocados are also an excellent source of folate as well as healthy fats, which play an important role in the healthy function of our endocrine system, which regulates the production of our hormones, including the reproductive hormones.
Keep Your Cool Sorbet
Ingredients:
6 oz. apple juice concentrate (make sure it's unsweetened)
¼ avocado, peeled
½ banana, peeled
1 handful raw spinach
¼ lime with skin
4 cups ice
Directions:
Place ingredients into blender in the order listed. Blend for 45-55 seconds. Spoon into bowls and enjoy its refreshing and healthy goodness!
Hope you are staying cool wherever you are!
Love and baby dust to you!
Stephanie