In Infertility find Your Voice and inspire Others to find Theirs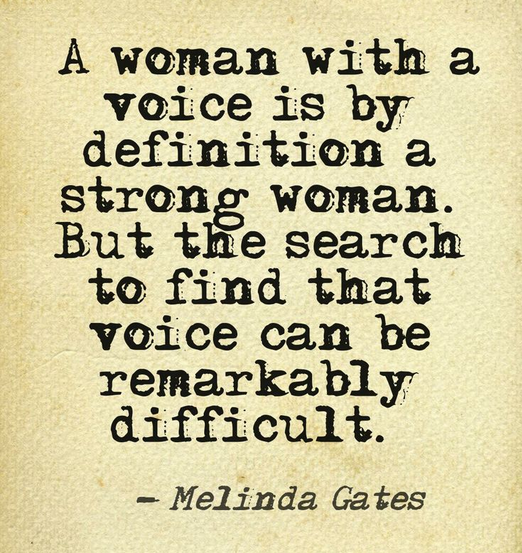 Cheers, dear readers,
It is with great pleasure, mixed emotions, and a heart of gratitude that I share with you a new chapter opening up here at Slow Swimmers & Fried Eggs (SS&FE). After almost four and a half amazing and inspiring years of writing this blog full-time as an unusual dynamic duo, Eric and I are stepping down a notch on the ladder, and giving a great big warm welcome to a new voice. Ms. Julia Midwinter is walking gracefully into the limelight here with us at SS&FE and we could not be more pleased. I truly believe the more voices that we have in this space, the further we work together to de-stigmatize the often misunderstood malady of infertility, an overlooked dis-ease that strikes so very many of us! Yet so few speak out about this topic, the ramifications of it, and the complex emotions that accompany it.
I want every woman to know that her voice can change the world!
And now Julia can be another inspiring woman to cheerlead us all into tomorrow. No one ever said this journey would be easy or comfortable, but together our love and support makes us all stronger.
I welcome you to read Julia's bio:
"Julia Midwinter lives with her husband Lee in South London, UK. Both are keen musicians and Julia's love of languages has taken her on many travels around the world. She works in book publishing in London and is also a personal coach and qualified beauty therapist. Julia loves the energy and vibrancy of city life but also takes time to disconnect from the hustle and bustle through yoga and meditation. She is keen to share her fertility experiences with you and help as many people as possible navigate this difficult landscape and find moments of peace and clarity."
What a beautiful and lovely sentiment and aspiration! I believe we can all agree that more peace and clarity, especially at some of the most challenging moments of our lives is needed as well as awesome. Thank you, Julia for shining your light here!
One of my favorite quotes from Nelson Mandela that speaks to me now:
"When you let your own light shine, you unconsciously give others permission to do the same."
When I began writing this blog about some of the very tender and vulnerable parts of who I am, I was TERRIFIED. But I did it anyway, because I believed in the work of helping others on their respective challenging journeys, giving them permission to feel, to share, to ponder some of life's biggest hurdles – often in the safe and loving environment that I truly hope that we have created here. If I was struggling so much, surely others were struggling just as much if not more. Depression, grief, disease, loss… these can feel like a big, black cloud over our heads. Deep in my heart, I knew I could make a difference somehow, some way, in another person's life. And now Julia can too.
I want to thank YOU all for being here, for reading our posts, for commenting, for generously sharing your own wise insights, stories, challenges, and triumphs! I applaud you! Your courage, tenacity, and willingness to keep on keeping on inspire me daily. Together, we truly our stronger!
Please join JULIA next week to hear more about her own personal journey down the infertility path. I look forward to speaking with you soon. I wish you the best on your respective journey.
Warm regards,
Cathy