Guiding You Through Fertility Treatment: Your Nurse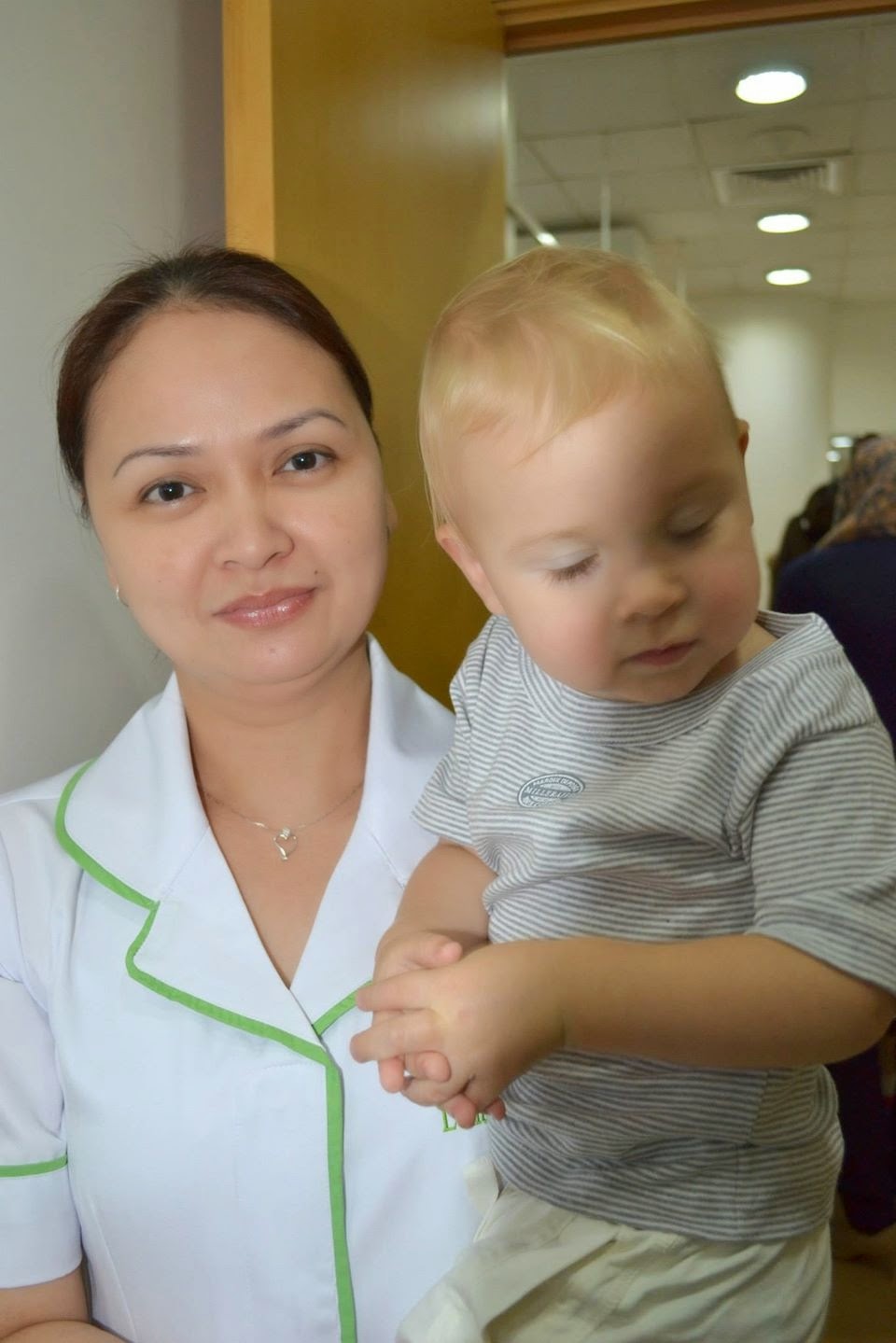 Conceive Spotlight: Leilanie Limpin
When we reach the point in the fertility journey when we decide to seek out treatment, it can be really overwhelming. We know we need to find the right doctor. We know it's so important to make sure feel comfortable and confident with our doctor and that he or she is vested in our care. I've written about this too.
While the doctor is the leader of your medical team, once you actually start treatment, you may not see or communicate with your doctor all that much.
But you will be in contact with another member of your treatment team practically every day – your fertility nurse.
It's your nurse who will call you to give the green light on starting a cycle.   Your nurse who will discuss tweaks to your treatment protocol. Your nurse who will teach you how to give yourself the injections or in some cases actually give you your injections herself.
And it's your nurse who will call you with either the best news of your life – that you have a positive blood pregnancy test – or help you pick up the pieces if your test is negative.
When I was in treatment I had two different nurses from both of my tours through the clinic (first when trying for my son in 2012-13 and second when unsuccessfully trying for a sibling in 2015). I was in awe of both of them as they managed every aspect of my care, kept on top of my treatment protocol and prescriptions, and oversaw the tireless coordination of the entire treatment team. They kept me informed through numerous phone calls and emails all throughout the process – and I was only doing an IUI cycle, which is nowhere near as complex as an IVF cycle. Multiply the work they were doing for me by hundreds, as the nurse is regularly managing the care of hundreds of patients at a time.
Suffice to say, it's an intense workload.
This week we feature one of Conceive's very own, senior nurse Leilanie Limpin, to shed light on just how important the nurse is to your overall treatment team.
Leilanie has been with Conceive since 2005 and was previously a public health nurse in her native Philippines, overseeing vaccinations of babies in the community.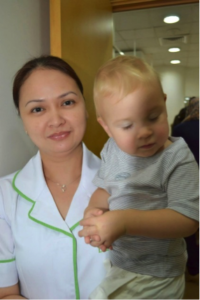 Leilanie Limpin, Senior Nurse, Conceive Fertility Hospital
While every day is its own adventure in the life of the fertility nurse, Leilanie outlines some key duties that the nurse does each and every day, for every single patient under her care:
Educating patients about their treatment;
Teaching patients about administering her injections; and
Assisting doctors in monitoring appointments, performing ultrasounds and other procedures.
Since so much of fertility treatment revolves around key milestones of a women's menstrual cycle, it's critical that patients' appointments are scheduled, and important test results delivered, in a timely manner so that treatment can proceed with no snags. Keeping on top of all of these moving parts – for each and every patient who has her own unique treatment schedule – is one of the nurse's most critical duties – and it all happens behind the scenes so that the treatment experience is completely seamless for every patient.
Leilanie also views patient communication as one of her key responsibilities. "The nurse is the point of contact of the patients, the patient's liaison to the doctor, an advocate, cheerleader, the main 'go-to' person in whatever they need during their treatment," she says. "My main role is to make sure that our patients get all the information they need to have a smooth and pleasant experience as they go through treatment."
For Leilanie, it's important for a fertility nurse to have compassion and empathy for the patient. "Most of the patients are anxious, tearful, stressed and some are angry. An IVF nurse should be compassionate, sympathetic and patient. I want to make sure that there is a nurse who can meet [the patient's] needs, whether that is to just have information or to have simple questions answered, a nurse who will hold their hand every step of the way."
When asked about the most rewarding part of her job, Leilani doesn't hesitate. It's the success stories. It's all the babies she's helped bring into the world, and the reward of that never fades, no matter how long it's been. "When I see a patient coming with a big smile showing her result and telling me that she is pregnant.  When patients call or send an email to tell me that she delivered a healthy baby. When patients come back after many years remembering me that I was the one giving her injections during her treatment and for the second baby she wants me to help her again. The warm feeling never fades."
As patients at Conceive, you're fortunate to be under Leilani's compassionate care!