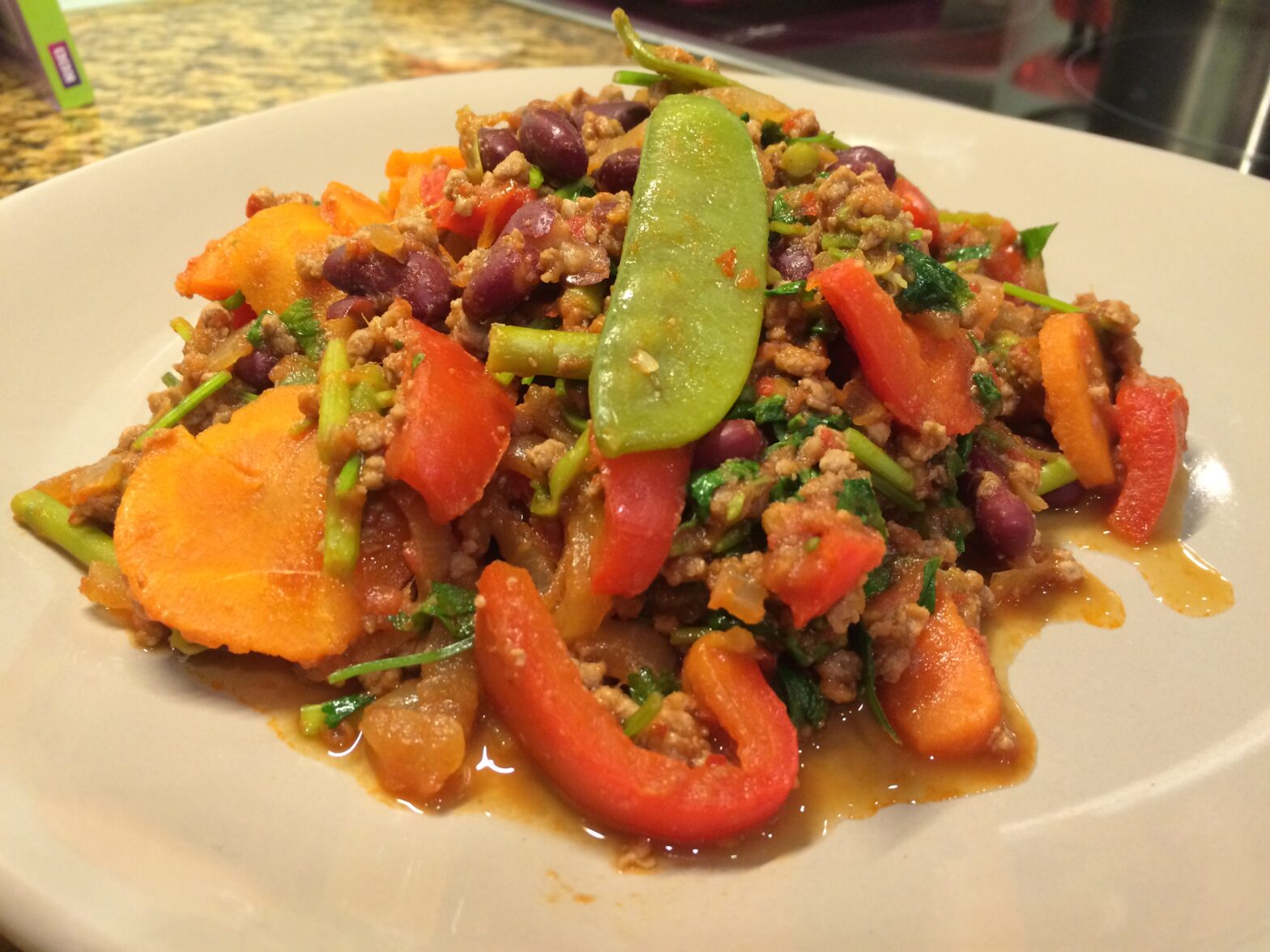 A 'to-do' that has been added to my weekend's list is that of meal prepping for the week ahead. I know it doesn't sound riveting but given the way the weeks are flying by, filled with work and various other elements, there is hardly any time/energy left to cook wholesome, nutritious meals. What I do is cook large quantities which makes for 2-3 servings and then deep freeze for emergencies during the week.
A favorite method of cooking for me is the one-pot style. There really isn't anything more satisfying than throwing in meats, grains, veggies and nuts into one large comforting crock pot. It's a great way to save on time and still ensure you get all the right nutrition you need. And this chilli beef recipe of mine is just that! Warm, delicious and well-balanced 🙂
And it takes less than 20 minutes to prepare so WIN-WIN
* Makes 3 hearty servings worth
You will need :
1/2 tbsp of coconut oil (you may use extra virgin olive oil instead)
400g of lean beef mince
400 g (1 can) of tinned tomatoes
1 can of red kidney beans drained and rinsed
1 large white onion chopped (I prefer white onion as it's less pungent)
2-3 green chilli (use with caution and as per your palate)
2-3 tbsp of red chilli paste (again use at your own risk)
1 heaped tbsp ginger-garlic paste
2 red peppers sliced
A mix of veggies as you wish. I used carrots, sugar snap peas and asparagus for this
1 tsp of lucuma powder (if you don't have it use brown cane sugar instead)
1 cup fresh coriander chopped
To make :
Steam (or boil if you prefer) the vegetables as you would normally.
In a large heavy-based pan, heat the oil and then fry the onions. Add the lucuma powder now to the onions to give them that caramel-y edge as they soften and brown
Next add the chilli paste, green chillis and ginger-garlic paste to the browned onions and cook for a minute or so
Add in the red peppers and fry stir-fry for about 5 minutes.
Add the minced beef to the pan and cook thoroughly till brown all over. Now add the can of tomatoes, the coriander and the red kidney beans and mix well over the heat for about 10-15 minutes.
Turn off the heat and throw in the steamed vegetables. Just give it a mix to ensure the veggies are well coated with the beef mix.
Finally — DIG IN 🙂