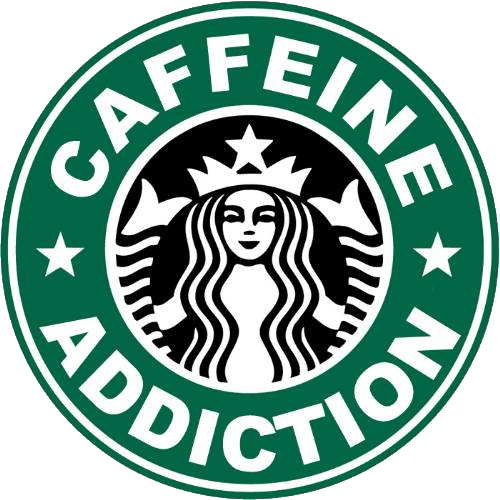 Right now I am looking to avoid that caffeine come down.. yeah you know what I am talking about. Like serious addicts, we get up in the morning, and preform our own crack-like addition dance.
I myself, pop the kettle on, while the water is boiling prepare my cafetiere for the first coffee of the day, organic coffee from Biorganics in the greens (which is my favorite location for organic foods, drinks, and the cafe is awesome, FYI). I like it strong, I like to push the plunger down so it feels like I'm pushing down through mud.
Black, strong. No sugar.
And then, that first sip. Physiological or not, I feel ready for the day. That little coffee buzz is already kicking in by the time I have finished the mug.
We all have our preferred ways to drink it, and what ever that way might be, it does become a habit and an addition. With my early starts, I am prone to an afternoon slump, and have decided, after constantly telling my clients to reduce the caffeine, that I need to follow a little bit more of my own advice!
For a natural energy boost first thing I hit the system with Spirulina added into my morning Lean95. Add some chopped fruit or small amount of coocnut water to sweeten the mixture and drink away! A perfect start to the day to kick start your metabolism with a natural protein drink, with a natural energy kick!
Here are the details why everyone should be adding spirulina into your daily diet:
Spirulina, is a natural "algae" powder:
incredible high in protein and nutrients.
made up of protein and essential amino acids,
high natural iron content.
high B-12 content
has over 26 times the calcium in milk
may be helpful in allergies and allergic reactions.
binds with heavy metals in the body and helps to remove them.
can increase fat burning during exercise
What is there not to love! Except the flavor. Here is a suggested way to add into your morning wake up rountine:
In a blender or your Lean95 hand blender:
1 1/2 scoops lean
600mls water
5 ice cubes
1/2 cup chopped pineapple/or apple/or 100ml coconut water
1 scoop spirulina
SHAKE or blend.
Drink.
Enjoy.
Energize!